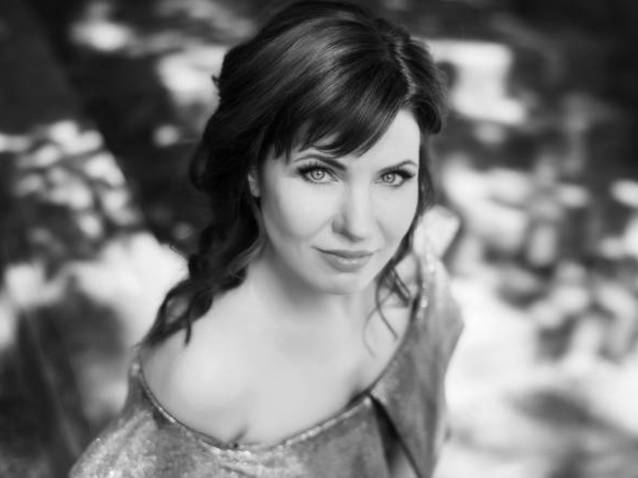 © DR
Especially acclaimed in belcanto repertoire (but not only), Latvian soprano Marina Rebeka has just had incredible success at the Monte-Carlo Opera, first in the title-role of Massenet's Thaïs, then in a belcanto recital with the French mezzo Karine Deshayes. We had an opportunity to meet her to ask some questions about her career and her plans. 
***
Opera-Online : Where does your love of lyric singing come from, and to what extent is music important in your life?
Marina Rebeka : Music has always been part of my life. Latvia has very strong national singing and dancing traditions. Every four years, we have a big song festival where choirs that have passed a rigourous examination are allowed to join together into a single choir of 11,000 people and perform in a huge arena. As a girl, I also sang in the national choir, but my love for lyrical singing started when I was thirteen years old and my grandfather took me to see an opera for the first time. It was Bellini's Norma. I was so captivated and enchanted by the music, drama and the whole experience that during the interval after the first act I told my grandfather that I would become an opera singer. Obviously, no-one believed that I would really do it. I only played piano, I had no idea of what solfeggio, harmony and polyphony were. But the will was so strong that I pushed myself through the years and overcame all kinds of barriers, and twenty-three years later I was performing Bellini's Norma at the Trieste Opera house, the same house where Maria Callas debuted it in 1951.
You have just sung the title-role of Thaïs at Monte-Carlo Opera. What do you think about that part, and what is your general feeling about the production?
I find the role of Thaïs extremely feminine and seductive, strong and weak at the same time. Actually, this production was interesting because it rides a fine line between Thaïs, the free-spirited courtesan and servant of Venus, and the pure Thaïs, the way Anthanaël wanted her to be. In this particular production, Athanaël is an extremist and kills Thais during the meditation. After that, he keeps her dead body as his reality and 'his' Thaïs, a pure invention of the ideal woman in his head. It was an aesthetically beautiful production. Just imagine the last dress that lights up with millions of electrodes inside! I never thought something like that could exist. It was a great honour for me to sing the title role in this production with a fully French cast.
You have recently recorded an album entirely dedicated to French opera arias called « Elle ». What do you think of French music and do you feel comfortable with our language?
It took me a lot of time and effort to get comfortable with this amazing language. As you may know, speaking French and singing in French is not the same thing. I have had great French coaches in my life who have helped me to reach this goal. I find French music exquisite, sensitive, colourful and extremely intense text-wise.
We heard you in Norma (in Toulouse) and in Anna Bolena (in Bordeaux) in the last two years: belcanto singing seems important in your schedule. What are the specificities of this repertoire and what are your affinities with it?
Bel canto, as the name implies, is the repertoire where the main attractive element is the voice and its beauty, which also involves musicality, affinity and knowledge of composing and performing coloratura. Bel canto can be extremely boring with one singer and amazingly intense with another, it all depends on the singer, on her/his performing and acting ability, as well as their musical knowledge. Besides, this music requires great vocal and physical stamina because the scenes are huge, especially the finales, which are very exhausting, and sometimes include two or three arias combined together and joined by recitatives (as in Maria Stuarda, for example). The vocal range is huge as well. Bel canto opens many vocal and interpretive challenges for an artist. As I mentioned before, Norma was the reason I became an opera singer, so I could say I became addicted at quite an early age! (laughs)
How do you consider the future of your career?
I do not plan very far ahead. I prefer planning things that I am sure I will have the time to learn and perform well. I study quite a bit in advance and very rarely cancel my engagements. At the moment, my area of interest in opera is dramatic bel canto, Verdi and French music. Also some Russian music (Tchaikovsky's Eugene Onegin and Iolanta, Prokofiev's War and Peace). I will also get a deeper immersion into chamber music and sacred music. I still have to learn a lot and say a lot in those fields…
Interview by Emmanuel Andrieu
(february 2021)
the 16 of February, 2021
|
Print