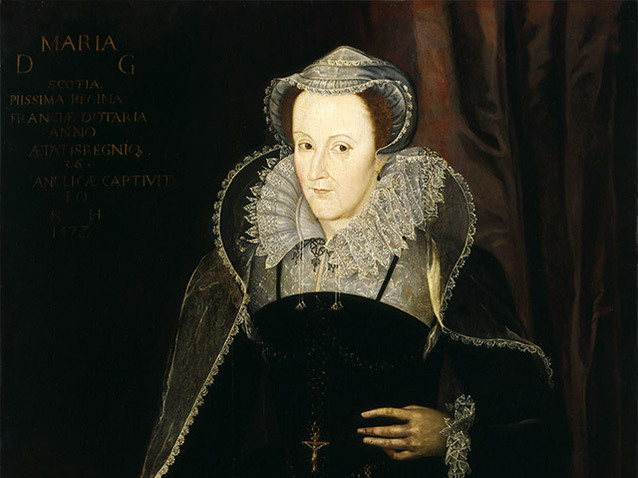 © DR
General informations
Composer:Gaetano Donizetti
Librettist:

Giuseppe Bardari

Creation date:

1834

Creation place:

Italy

Acts number:

3

Original language:

Italian

Opera House of original production:Teatro di San Carlo.
Work description
Maria Stuarda is the forty-eighth opera by Gaetano Donizetti who, at the age of 35, had already established himself as a leading composer. In his short life (1797-1848), he was forced to compose at a furious pace in order to meet the demands of the operatic world in an era when creating operas was much like film production in the 21st century. Maria Stuarda's beginnings were turbulent. Subjected to censorship in Naples, and the scandal caused by an incredible fistfight between the two prima donnas at a dress rehearsal, the work was modified and presented under the name Buondelmonte in October 1834. Fourteen months later, Donizetti was finally able to present his work at La Scala under its original title, Maria Stuarda, with the famous Maria Malibran in the title role. The public's reception of it was mixed, especially as the prima donna was feeling poorly on the evening of the premiere.  She insisted on singing anyway in order to collect the substantial fee! But the censorship returned, ultimately leading to a ban on the work after its sixteenth performance.
Gaetano Donizetti often drew his inspiration from the tragic fate of the great characters of the English Renaissance. Maria Stuarda can be considered the second part of a triptych that starts with Anna Bolena (1830) and ends with Roberto Devereux (1837). The reigns of Henry VIII and Elisabeth I are a common thread in these three works. The source of the libretto for Maria Stuarda was the play that Schiller (1759-1805) devoted to that fascinating queen, whose mysterious personality Stefan Zweig attempted to reveal. Was she a martyr, a scheming madwoman, or a saint? Donizetti and his young, 17-year-old librettist, Giuseppe Bardari, favoured fictionalised themes on the rivalry between Elisabeth I and Mary Stewart. We witness the violent clash of two personalities who are complete opposites: in power, love and belief. The magnificent final scene is one of the first examples of tragic death in romantic opera, which Donizetti helped create.  Mary Stewart is the very archetype of the Donizettian heroine, whose elegiac singing must reach an almost angelic purity. The character's psychological development is manifested in the necessary change in range, from the low to the high registers, a sign of the progressive spiritual elevation of the condemned queen.
Maria Callas and Leyla Gencer started a Donizetti Renaissance in the 1950s. It should be pointed out that in 1991 a critical edition with just two acts helped restore the authenticity to a work whose fitful birth led to numerous versions. Maria Stuarda offers a unique opportunity to bring together on stage two great operatic talents, as was the case with Joan Sutherland and Marilyn Horne, or Montserrat Caballé and Shirley Verrett.
Summary
In 1587, Maria Stuarda [Mary Stewart], queen of Scotland, has been held prisoner for several years by her cousin Elisabetta, Queen of England. Roberto, Earl of Leicester, with whom Elisabetta is secretly in love, wants to help Maria, to whom he declares his love and proposes marriage to her. He advises Maria to be conciliatory towards her powerful cousin. But the two queens face off at a meeting whose violence leads Elisabetta to sign the death warrant for Maria, who has publicly insulted her. The cruelty of Elisabetta, devoured by jealousy, extends to demanding that Roberto attend her rival's execution.
Act 1
At Westminster Palace, Elisabetta hesitates in the face of the marriage proposal made to her by the King of France ("Ah! quando all'ara"). She no longer knows what decision to make about her cousin Maria, Queen of Scotland, whom she holds prisoner and for whom Talbot asks for clemency ("Ah dal ciel"). Elisabetta secretly loves Roberto, Earl of Leicester, who unfortunately shows no interest in her, as he is too upset over the fate of Maria Stuarda, whom he has sworn to free at the risk of his life, galvanised by his love ("Ah, rimiro il bel sembiante"). Despite the suspicions that make her jealous, Elisabetta agrees to meet with Maria at Roberto's request ("Ch'io discenda alla prigione").
Act 2
Maria is wandering through the grounds of Forteringa Castle where she is held prisoner. She dreams of France nostalgically ("Oh nube! Che lieve"). The cries of the royal hunt precede the arrival of Elisabetta, who plunges Maria into dread ("Nella pace"). Roberto begs her to wait and to take a conciliatory approach to her cousin ("Da tutti abbandonata"). He proposes marriage. Maria knees before Elisabetta and asks her to set her free. But the queen, her jealousy stoked by Roberto's conciliatory attitude, responds contemptuously, accusing him of having murdered her husband Arrigo. Maria gives in to her anger and violently insults Elisabetta, calling her "vile bastard" ("Figlia impura di Bolena"). After such an insult, her fate is sealed forever.
Act 3
Despite Cecil's pleading, Elisabetta still hesitates to sign her cousin's death warrant. Roberto's clumsy intervention stirs her jealousy and causes her to make her decision, demanding that the earl attend the execution. Cecil tells Maria that she is to die. She confesses to Talbot ("Quando di luce rosea") stating that she did not participate in her husband's murder. Her friends bid her goodbye ("Deh! Tu di un'umile"). She approaches her execution regally and calmly, invoking a forgiving God ("Ah! se un giorno da queste ritorte").