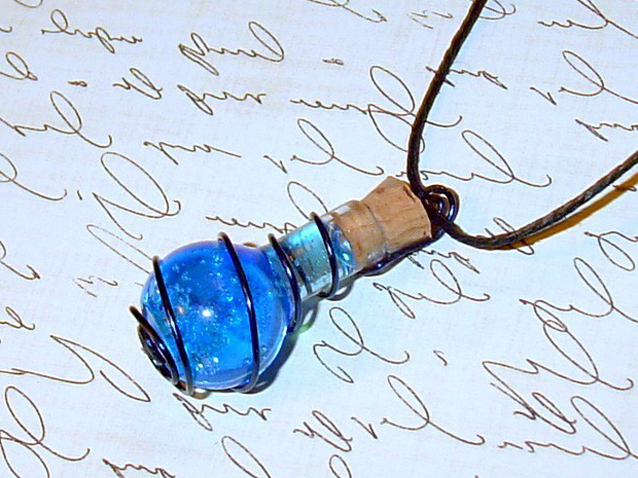 © YellerCrakka
General informations
Composer:Gaetano Donizetti
Librettist:

Felice Romani

Creation date:

1832

Creation place:

Italy

Acts number:

2

Original language:

Italian

Opera House of original production:

Teatro Lirico di Milano

Publishers:

Ricordi
Work description
A blend of French opéra comique and Italian opera buffa, "L'Elisir d'Amore" alternates the lightest of music with dazzling melodies, which reach their peak in Act II with "Una furtiva lagrima," a delicate ballad for tenor, full of melancholy and great sensuality. The full art of bel canto can be found in the virtuosity of the arias, duets and trios of this masterpiece.
Summary
Nemorino, a naïve and shy young villager, is in love with the beautiful Adina, a rich, arrogant and cultivated heiress. Disdained by the girl, Nemorino purchases a magic elixir from a charlatan, Dr Dulcamara. It is in fact a bottle of Bordeaux, which makes the gullible Nemorino unusually happy and curiously indifferent when he learns of Adina's pending marriage to a fop, Sgt Belcore. In order to get enough money to buy himself another bottle of the precious "elixir of love," Nemorino signs up with his rival's regiment. A providential inheritance will unravel the threads of this delicate sentimental comedy: Nemorino will become rich and be able to marry Adina, which will definitively prove the efficacy of Dulcamara's famous elixir. 
Act 1
In the countryside, early 19th century. Nemorino (tenor), a naïve and affecting young villager, loves the inaccessible Adina (soprano). Sgt Belcore (baritone), a pretentious fop, arrives with his soldiers. He asks for Adina's hand in marriage; she wants to think about it before committing herself. Alone with Nemorino, Adina pays no attention to him. Dr Dulcamara (bass), an itinerant charlatan, arrives in the village and persuades our love-struck hero that the bottle of Bordeaux he is selling, and which the aspiring suitor hurriedly drinks, is a love potion. Under the alcohol's effects, Nemorino ignores Adina; vexed, she agrees to wed the sergeant, under the youth's desperate gaze.
Act 2
Wanting to humiliate Nemorino, Adina makes the signing of the marriage contract conditional on his coming. The young man, more than ever eager to seduce his beloved, enlists in the army to obtain a bonus and thus be able to buy another bottle of the elixir. In addition, he is the only one who knows that his dead uncle has left him a fortune, which makes him irresistible to girls and reveals the jealousy in Adina's eyes. The furtive tear he sees on her cheek convinces Nemorino of the feelings she has for him. Adina buys back Nemorino's enlistment from Belcore and finally tells him she loves him. Not without a touch of humour, the sergeant declares that thousands of women are awaiting him elsewhere, whilst Dulcamara leaves the village, having made his fortune, to the cheers of the villagers. "E Finita la commedia!"