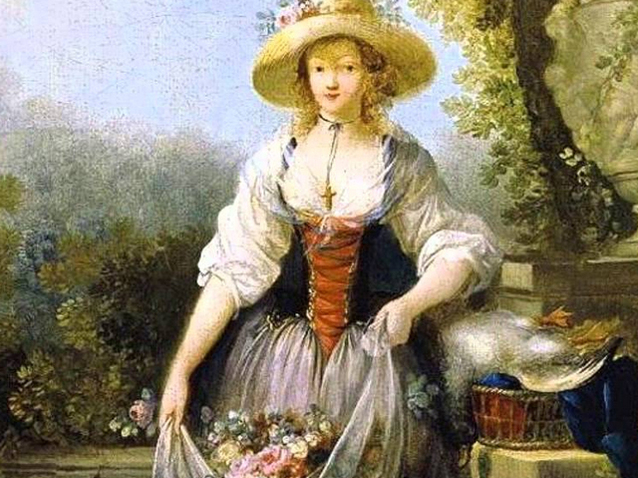 General informations
Composer:Wolfgang Amadeus Mozart
Librettist:

Giuseppe Petrosellini

Creation date:

1775

Creation place:

Germany

Acts number:

3

Original language:

German

Opera House of original production:

Salvatortheater
Work description
At the age of just 18, Mozart composed his eighth lyric work, La Finta Giardiniera, "an opera buffa" commissioned by Maximilian III for the Munich Carnival in 1775.  This "drama giocoso" borrows the platitudes of the Commedia dell'Arte and, through three graceful, gay and virtuoso acts, presents the unrestrained feelings of several couples who are reunited in the end, thwarting misunderstandings and imbroglios with a very youthful passion and enthusiasm.
The rather awkward libretto attributed to Giuseppe Petrosselini is all comings and goings and light-hearted gallantry, true false lies and dual identities. As such it is a forerunner of "Le Nozze di Figaro," in which, ten years later, deceptions and pardons, mistaken feelings and reconciliations will also be played out. The work also gives us a look at the humanity and humour the composer brings to his characters, which he will continue to do in his masterpieces to come.
In 1780 a Singspiel version with dialogue spoken in German was staged several times, notably in Salzburg. In 1978 the original Munich score, long considered lost, was rediscovered, returning its full opera buffa flavour to the work.
Summary
On a crazy day as a wind of folly blows, in a garden, great confusion reigns among several couples looking for love. Among all the protagonists, the misunderstandings and unlikely situations come one after another; each of them resorts to seduction, tantrums, reproaches and deceit. As night falls, so will the masks, and the misunderstandings will fall away as three marriages are celebrated.
Act 1
The podestà, Don Anchise (tenor), is assiduously but unsuccessfully wooing his new gardener, Sandrina (soprano), who is none other than Marchioness Violante Onesti, disguising herself so as to regain the heart of her fiancé, Count Belfiore (tenor), who, in a fit of jealousy, has left her for dead. The count is about to wed the podestà's niece. Arminda (soprano), who is being courted in vain by Ramiro (soprano-castrato), a friend of her uncle's. Roberto (bass), Violante's servant, disguised as a gardener named Nardo, sighs for Serpetta (soprano), Don Anchise's servant, who is hoping to wed her master. When Sandrina learns from Arminda herself of her upcoming marriage to the count, she faints. Coming to her aid, Belfiore recognises Violante who denies fiercely that she is the marchioness. Utter confusion reigns. Don Anchise, Arminda, Ramiro and Serpetta are all being devoured by intense jealousy.
Act 2
As he is about to admit his crime, Belfiore is saved in extremis by Sandrina, who reveals that she is the marchioness before once again denying it to the disoriented count. Out of jealousy, Arminda has Sandrina abandoned in the nearby forest. Sandrina, terrified, takes shelter in a cave, while Don Anchise, Belfiore, Serpetta and Nardo search for her. In the darkness, she thinks she has grabbed on to the object of her desire. But Ramiro shows up with a source of light and finds the podestà in the arms of his niece, Belfiore in Serpetta's arms, and Sandrina in Nardo's arms. It all comes to an end to the stupefaction of all when Sandrina and Belfiore go momentarily insane.
Act 3
The podestà still appears resolved to marry his gardener. Asleep in a garden, Sandrina and Belfiore wake up and recognise one another. Belfiore's pleading finally overcomes the gardener's resistance, and they fall into one another's arms. Nardo reveals to everyone that Sandrina is none other than Violante, and that she is going to marry Belfiore. Arminda then resigns herself to marrying Ramiro, and Serpetta is betrothed to Nardo. The podestà brings the three couples together and promises that he will marry once he finds a new gardener.