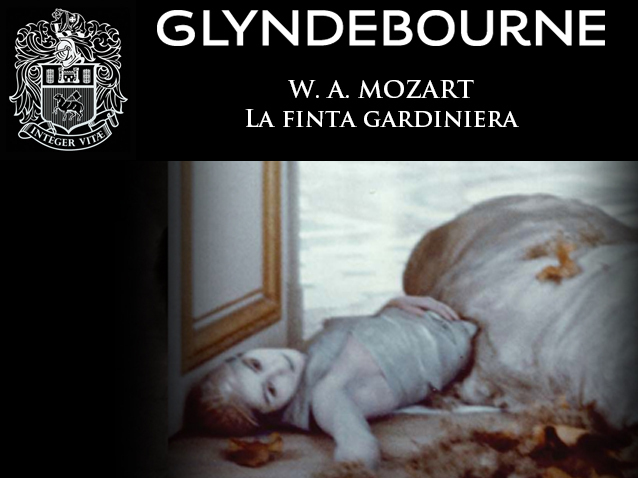 © Glyndebourne Festival
Description
New production
'I heard an opera buffa by that wondrous genius Mozart; it is called La finta giardiniera… He is bound to grow into one of the greatest musical composers who ever lived,' wrote CFD Schubart in January 1775 after the premiere of Mozart's eighth stage work – two weeks before his 19th birthday. In its musical depth, brilliant act finales, tangled love triangles, disguises, symmetries, mixed social classes and serious undercurrents La finta giardiniera displays the seeds of Mozart's mature operatic comedies Le nozze di Figaro and Così fan tutte.
With this new production by Frederic Wake-Walker, in his Glyndebourne Festival debut, La finta giardiniera becomes the ninth and earliest entry in the company's Mozart canon. Long known only in a revised German Singspiel version, La finta giardiniera could not be produced in its original form until long-lost score materials were recently found and reconstructed
La finta giardiniera (The False Garden-Girl) is based on Goldoni's play Pamela nubile, itself derived from Richardson's novel Pamela. At its heart the opera presents seven characters in search of love. Through a process of exploring themselves as much as each other, their inquiry reveals what is real and what is 'finta'.
Christiane Karg, Aricia in Hippolyte et Aricie in Festival 2013, Joélle Harvey, Adina in L'elisir d'amore in Tour 2013 and Wolfgang Ablinger-Sperrhacke, the Dancing Master in Ariadne auf Naxos in Festival 2013, return to anchor an expert Mozartean ensemble. Glyndebourne's new Music Director Robin Ticciati conducts the Orchestra of the Age of Enlightenment.
More information is available on the operahouse's official website.
Schedule
June 28, 2014 17:05:00
July 02, 2014 17:05:00
July 10, 2014 17:05:00
July 15, 2014 17:05:00
July 18, 2014 17:05:00
July 23, 2014 17:05:00
July 26, 2014 17:05:00
July 31, 2014 17:05:00
August 03, 2014 15:50:00
August 06, 2014 15:50:00
August 07, 2014 17:05:00
August 11, 2014 17:05:00
August 15, 2014 17:05:00
August 18, 2014 17:05:00
August 21, 2014 17:05:00
Work's characters list
Director
Conductor
Don Anchise
La marchesa Violante Onesti (Sandrina)
Arminda
Il contino Belfiore
Il cavaliere Ramiro
Serpetta
Roberto (Nardo)