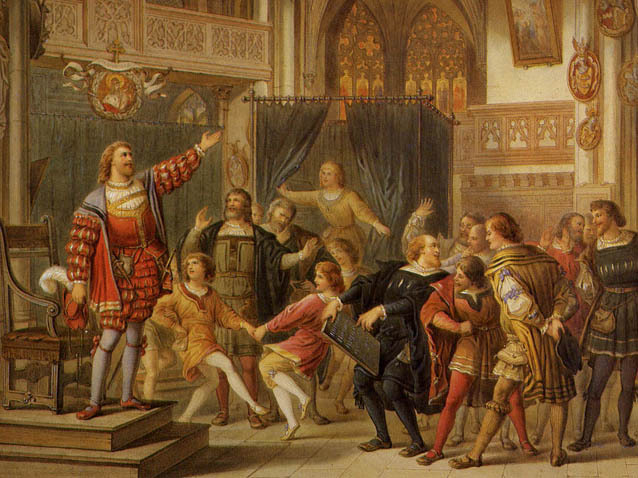 Work description
The originality of this opera, among all those composed by Wagner, is that it is a comedy of great musical richness, full of cheerfulness, tenderness and wit. Here, there are no myths and legends, but a true homage, devoid of any dogmatism, to the traditions and popular German songs of the 16th century.
The prelude, joyful and brimming with life, contains the main motifs of the work, which follow one another and intermingle, fight and respond to one another before concluding in a general elation that anticipates the happy ending of the work.
Abstract
The action takes place in Nuremberg (16th century), a radiant and cosmopolitan city. The plot unfolds over twenty-four hours, around the Master Singers singing competition, the winner of which will obtain the hand of Eva, a charming, ravishing and mischievous young girl.