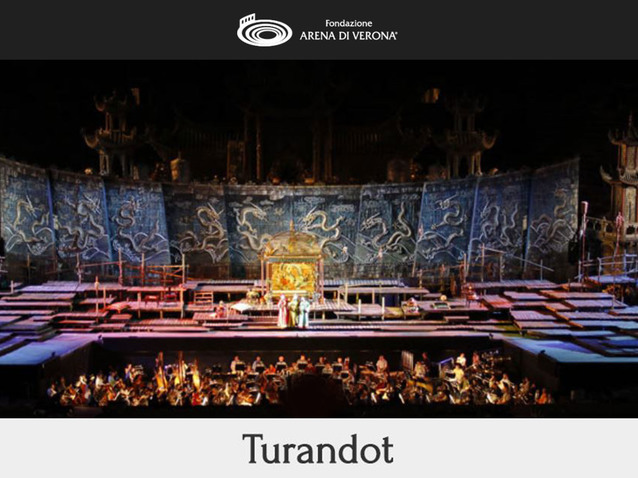 © DR
Description
Revival of the production of Franco Zeffirelli, already resumed in 2014 (read our French column) and 2016.
More information is available on the official website of the Arena.
Following the measures adopted by the government as part of the fight against the spread of the COVID-19 coronavirus, the festival had to cancel this production in 2020, and postpone it to 2021.
Schedule
June 27, 2020 21:00:00
July 11, 2020 21:00:00
July 16, 2020 21:00:00
July 31, 2020 21:00:00
August 14, 2020 20:45:00
August 26, 2020 20:45:00
September 03, 2020 20:45:00
Work's characters list
Director
Conductor
Conductor
Turandot
Turandot
Turandot
Timur
Timur
Calaf
Calaf
Liu
Ping
Ping
Pang
Pang
Pong
Un mandarin
Altoum
Altoum
Altoum