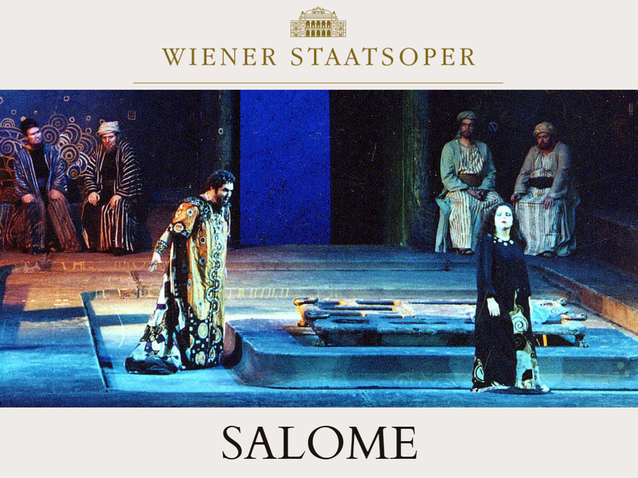 © DR
Description
Directed in 1972 by Boleslaw Barlog. Leonie Rysanek then performed her first Salome at the Wiener Staatsoper. While the original staging of Boleslaw Barlog has been the subject of many changes (even radical changes), the Viennese establishment continues to give this production very regularly, as in 2008, offering the title role to the soprano Camilla Nylund (whose physical and vocal power gave the Princess of Judea all her measure), or in 2011, 2014-2015 and 2015-2016.
Schedules not communicated to date (June 2018).
More information is available on the official website of the opera house.
Schedule
April 22, 2019 00:00:00
April 25, 2019 00:00:00
April 28, 2019 00:00:00
Work's characters list
Director
Conductor
Herodias
Herodes
Jochanaan