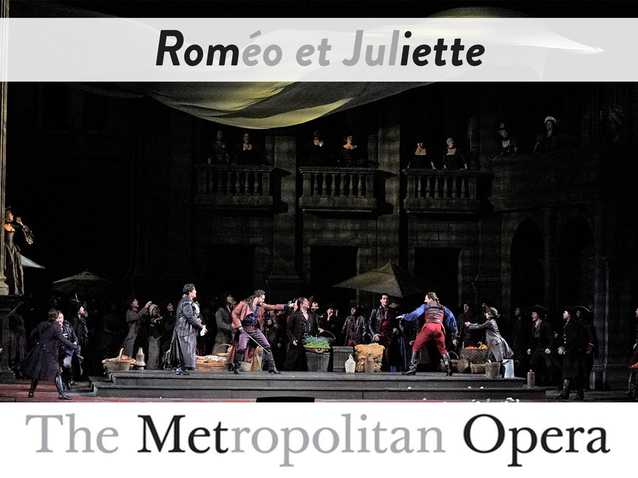 © Copyright all right reserved
Description
Revival of the production given for the first time at the Metropolitan in 2016 with Pretty Yende and Stephen Costello, resumed in 2018-2019, but initially given at the Teatro alla Scala and presented for the first time at the Salzburg Festival.
More information is available on the official website of the opera house.
Following the Covid-19 pandemic, the opera has decided to cancel its entire 2020-2021 season.
Schedule
January 12, 2021 19:30:00
January 15, 2021 20:00:00
January 18, 2021 19:30:00
January 22, 2021 19:30:00
January 26, 2021 19:30:00
January 30, 2021 13:00:00
April 10, 2021 20:00:00
April 15, 2021 19:30:00
April 18, 2021 15:00:00
April 22, 2021 19:30:00
Work's characters list
Director
Conductor
Conductor
Juliette Capulet
Juliette Capulet
Roméo Montaigu
Roméo Montaigu
Roméo Montaigu
Frère Laurent
Frère Laurent
Mercutio
Mercutio
Stéphano
Stéphano
Le comte Capulet
Le comte Capulet
Tybalt