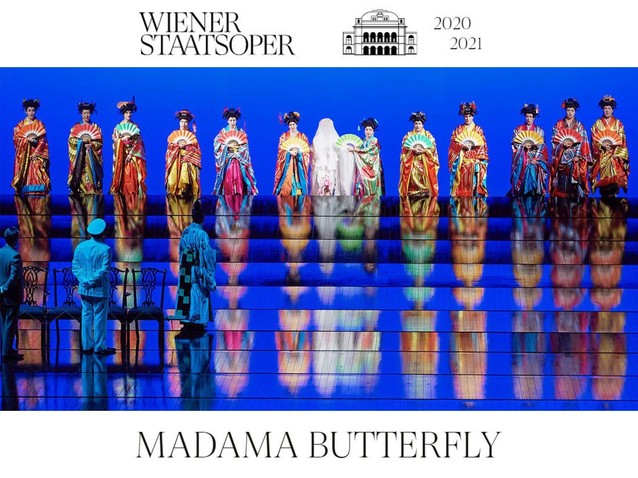 © Copyright all right reserved
Description
Revival of the production that Peter Gelb had chosen to inaugurate his mandate at the head of the Metropolitan Opera in New York in 2006. Multi-Oscar winner for The English Patient, Anthony Minghella signs a staging all in restraint and modesty , taken over by his wife Carolyn Choa upon her death in 2008. Production has since been resumed several times, such as at the Metropolitan in 2014, 2016, 2017-2018, or 2019-2020, or at ENO in 2020.
Production should normally be resumed again in 2022 in New York.
Schedules not communicated after January to date (December 2020).
More information is available on the official website of the opera house.
Schedule
September 07, 2020 19:00:00
September 10, 2020 19:00:00
September 13, 2020 18:00:00
September 16, 2020 19:00:00
January 07, 2021 19:00:00
January 10, 2021 18:30:00
January 13, 2021 19:00:00
January 16, 2021 19:00:00
March 28, 2021 00:00:00
March 31, 2021 00:00:00
April 05, 2021 00:00:00
April 09, 2021 00:00:00
Work's characters list
Director
Conductor
Cio-Cio San (Madame Butterfly)
Pinkerton
Suzuki
Sharpless
Goro
Le Bonze
Kate Pinkerton
Yamadori