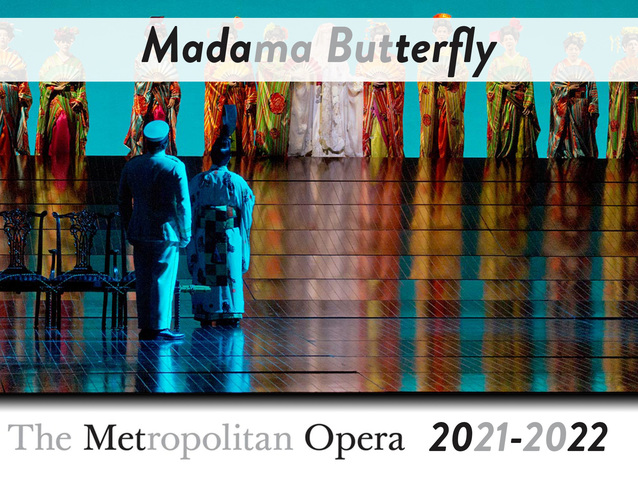 © Copyright all right reserved
Description
Production created for the opening of the 2006-2007 season, already resumed in 2014, 2016, 2017-2018, and 2019-2020.
Soprano Eleonora Buratto takes on the lead role of tragic geisha, following her previous Met hits as Norina in Don Pasquale and Liù in Turandot while Alexander Soddy directs Alexander Soddy directs the evocative and ever-popular production of Anthony Minghella.
More information is available on the official website of the opera house.
Schedule
March 19, 2022 20:00:00
March 23, 2022 19:00:00
March 26, 2022 20:30:00
March 30, 2022 19:00:00
April 03, 2022 15:00:00
April 19, 2022 19:30:00
April 22, 2022 19:00:00
April 27, 2022 19:30:00
April 30, 2022 13:00:00
May 04, 2022 20:00:00
May 07, 2022 20:00:00
Work's characters list
Director
Conductor
Cio-Cio San (Madame Butterfly)
Pinkerton
Suzuki
Sharpless