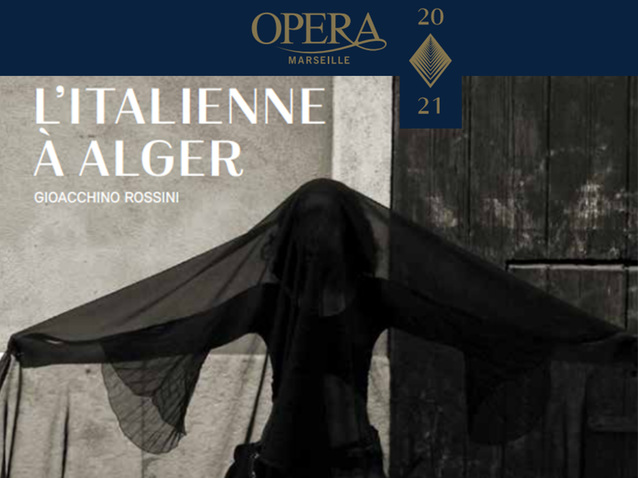 © DR
Description
Revival of the production created in December 2012 in Marseille and already resumed, among others, in St-Etienne in 2015-2016 (read our french column) or Toulon in 2018.
Coproduction Grand Avignon Opera house (where we saw it in 2014) and Marseille Opera house.
More information is available on the official website of the opera house.
Following the measures adopted by the government in the context of the fight against the spread of the coronavirus, the opera had to cancel all performances of this production.
Schedule
November 17, 2020 20:00:00
November 20, 2020 20:00:00
November 22, 2020 14:30:00
November 24, 2020 20:00:00
Work's characters list
Director
Conductor
Mustafà
Elvira
Zulma
Haly
Lindoro
Isabella
Taddeo