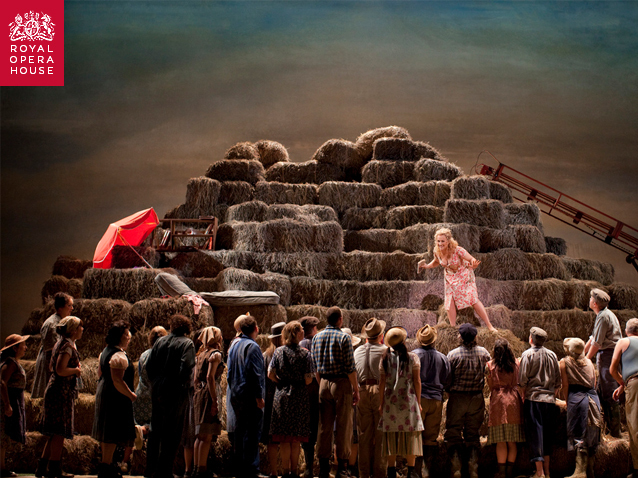 © Copyright all right reserved
Description
A co-production with : Opéra national de Paris
L'elisir d'amore is one of the most frequently performed of all Donizetti's operas. It combines a touching love story and hilarious comedy with beautiful music, including the much-loved aria 'Una furtiva lagrima'. The opera's premiere in Milan in 1832 was a triumph and secured Donizetti's place as one of the leading Italian opera composers of his day.
The Royal Opera's charming production is set in the sun-drenched countryside of 1950s Italy, complete with haystacks, Vespas and even a stray dog. It is injected with lively, visual humour, from Nemorino's tipsy clowning to Dulcamara's lumbering truck from which he sells his quack remedies. Donizetti deftly brings his characters alive with a sparkling score: Nemorino's love for Adina is expressed through lyrical arias; Adina's animated, flamboyant style softens as her feelings towards Nemorino begin to change – and all the while Dulcamara endlessly chatters away with irrepressible self-belief.
More information is available on the operahouse's official website.
Schedule
November 18, 2014 19:30:00
November 22, 2014 15:00:00
November 26, 2014 19:30:00
November 29, 2014 19:30:00
December 04, 2014 19:30:00
December 09, 2014 19:30:00
December 13, 2014 19:00:00
Work's characters list
Director
Conductor
Adina
Nemorino
Belcore
Dulcamara
Giannetta