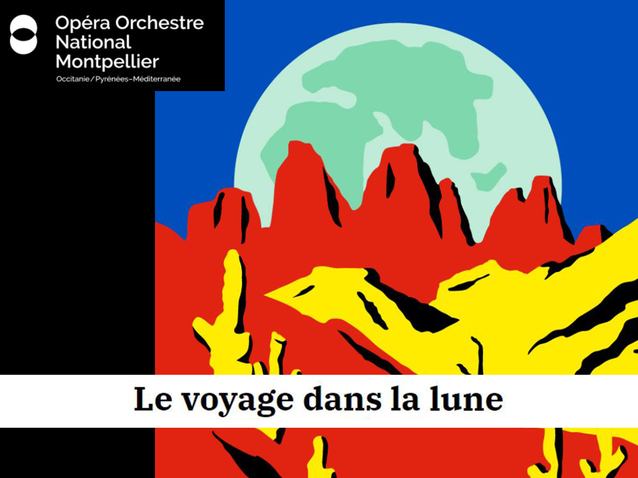 © DR
Description
New co-production Center Français de Promotion Lyrique, Opéra Grand Avignon, Clermont Auvergne Opéra, Imperial Theater of Compiègne, Opéra de Limoges, Opéra national de Lorraine, Opéra de Marseille, Opéra de Massy, Opéra de Metz Métropole, Opéra national de Montpellier Occitanie, Opéra de Nice, Opéra de Reims, Opéra de Rouen Normandie, Opéra de Toulon Provence Méditerranée, Opéra de Tours, Opéra de Vichy, Avant-Scène Opéra / Neuchâtel and Palazzetto Bru Zane.
More information is available on the official website of the opera house.
As part of the measures adopted by the government in the fight against the spread of the coronavirus, the opera had to modify the dates and times of the production (here updated).
Update of December 12: Following the Government's decision to extend the closure of performance halls, the opera was forced to cancel production.
Schedule
December 20, 2020 17:00:00
December 21, 2020 18:30:00
December 22, 2020 18:30:00
December 23, 2020 18:30:00
Work's characters list
Director
Conductor
Le Prince Caprice
Le Prince Caprice
Fantasia
Fantasia
Le Roi Cosmos
Le Roi Cosmos
Microscope
Microscope
Le Prince Quipasseparlà
Le Prince Quipasseparlà
Cactus
Cactus
La Reine Popotte
La Reine Popotte
Flamma
Flamma
Adja
Adja