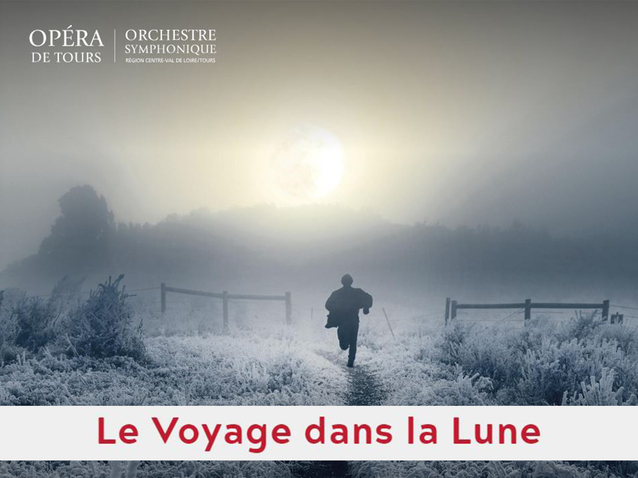 © DR
General Information
Production title:

Le Voyage dans la lune - Opéra de Tours (2021)

Creation date:

20/12/2020

Work - Composer:

Le Voyage dans la lune

-

Jacques Offenbach
Opera house:Opéra de Tours.
Description
New production,
In co-production in particular with the Montpellier Opera house where we could see it in December 2020 (read our French column).
Following the measures adopted by the government in the context of the fight against the spread of the coronavirus, the opera had to cancel the performances of this production.
More information is available on the official website of the opera house.
Schedule
March 12, 2021 20:00:00
March 14, 2021 15:00:00
March 16, 2021 20:00:00
Work's characters list
Director
Conductor
Le Prince Caprice
Fantasia
Le Roi Cosmos
Microscope
Le Roi Vlan
Le Prince Quipasseparlà
Cactus
La Reine Popotte
Flamma