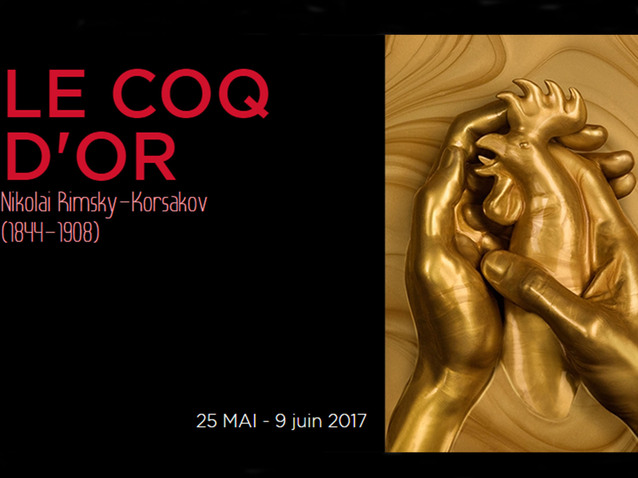 © Copyright all right reserved
General Information
Production title :

Le Coq d'or - Teatro Real (2017)

Creation date :

13/12/2016

Work - Composer :Le Coq d'or

-

Nikolaï Rimski-Korsakov

Opera house :Teatro Real.
Description
Coproduction with Le Théâtre de la Monnaie (read our chronical about the production when it was created in Bruxelles last december).
More information is available on the official website of the Teatro Real.
Schedule
May 25, 2017 20:00:00
May 29, 2017 20:00:00
May 31, 2017 20:00:00
June 01, 2017 20:00:00
June 03, 2017 20:00:00
June 04, 2017 18:00:00
June 05, 2017 20:00:00
June 09, 2017 20:00:00
August 28, 2017 18:00:00