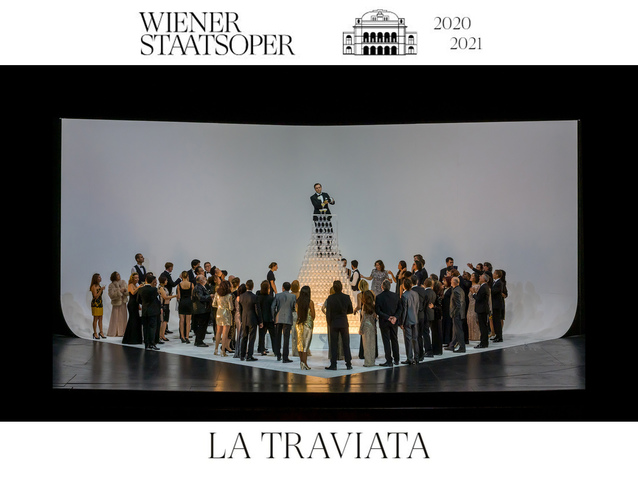 © DR
Description
Revival of the production created in Paris in 2019 (read our franch column), and which should have been resumed on this same stage in 2020.
Schedules not communicated to date (December 2020).
Following the measures adopted by the government in the context of the fight against the spread of the coronavirus, the opera had to cancel the performances of this production. It will however be available in live-stream on March 7, 2021, with Juan Diego Florez in the role of Alfredo, replacing Frédéric Antoun.
More information is available on the official website of the opera house.
Schedule
March 04, 2021 00:00:00
March 07, 2021 00:00:00
March 12, 2021 00:00:00
March 17, 2021 00:00:00
March 20, 2021 00:00:00
Work's characters list
Director
Conductor
Violetta Valéry
Alfredo Germont
Flora Bervoix
Giorgio Germont
Annina
Marquis d'Obigny