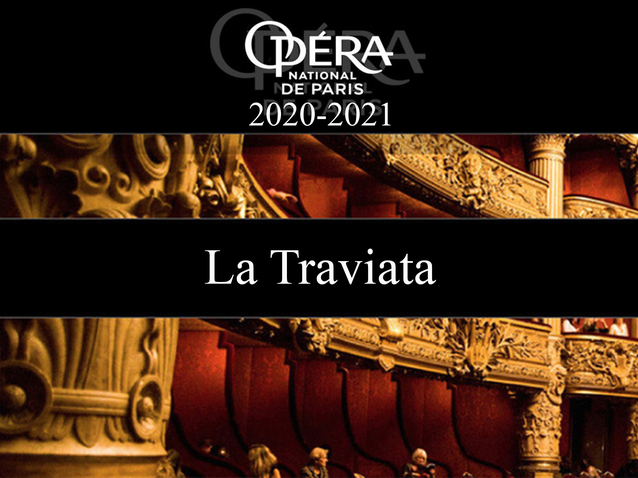 © Copyright all right reserved
Description
Revival of the production created in 2019 (read our french column).
As part of government measures taken to fight the spread of the coronavirus, the performance dates from November until December 15 were canceled, and the opera had to change the schedule for the other dates in December (updated day here).
More information is available on the official website of the opera house.
Schedule
November 25, 2020 19:30:00
November 29, 2020 14:30:00
December 02, 2020 19:30:00
December 05, 2020 19:30:00
December 09, 2020 19:30:00
December 14, 2020 19:30:00
December 17, 2020 18:00:00
December 20, 2020 14:30:00
December 23, 2020 18:00:00
Work's characters list
Director
Conductor
Violetta Valéry
Alfredo Germont
Flora Bervoix
Baron Douphol
Giorgio Germont
Annina
Gaston
Marquis d'Obigny
Dr. Grenvil
Giuseppe, serviteur de Violetta
Commissionario
Domestico
Domestico