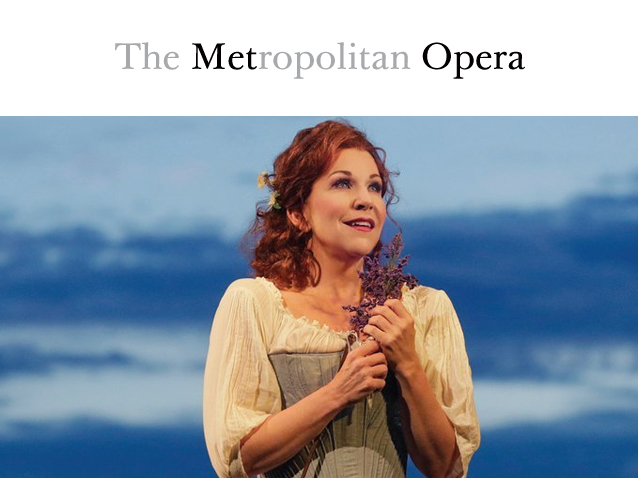 © MET
Description
New production
Joyce DiDonato and Juan Diego Flórez join forces for this Rossini showcase of bel canto virtuosity, set in the medieval Scottish highlands. DiDonato is the "lady of the lake" of the title, and Flórez is the king who relentlessly pursues her, with their vocal fireworks embellishing the tragic plot. This Met premiere production is directed by Paul Curran and conducted by Michele Mariotti.
Co-production of the Metropolitan Opera and the Santa Fe Opera
More information is available on the operahouse's official website.
Schedule
February 16, 2015 20:00:00
February 20, 2015 19:30:00
February 20, 2015 20:00:00
February 25, 2015 19:30:00
February 28, 2015 13:00:00
March 03, 2015 19:30:00
March 10, 2015 19:30:00
March 14, 2015 13:00:00
Work's characters list
Director
Conductor
Elena
Rodrigo
Malcolm Groem
Archibald Douglas, Comte d'Angus
Giacomo V