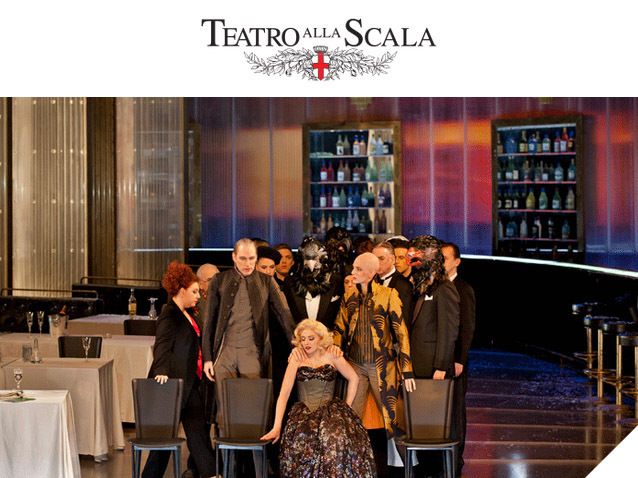 Description
The renowned show of Georg Friedrich Händel's oratorio created by Jürgen Flimm and Erich Wonder for the Zurich Opera, that was also performed with great success at the Berlin Opera before now being completely revamped for La Scala. The religious text is of great poetic value even for a contemporary audience and the music reaches sublime peaks in the pianissimo passages of the last aria for the soprano. The orchestra Conductor is Diego Fasolis, while the protagonists are Martina Jankova, Sara Mingardo, Lucia Cirillo and Leonardo Cortellazzi.
This title represents the realisation of the idea of creating a La Scala orchestral ensemble dedicated to the Baroque repertoire with original instruments and is a new project that many orchestra professors have supported with enthusiasm. The Theatre will be focusing on this project in years to come by presenting one title per season with the aim of creating a tradition of Baroque execution.
More information is available on the opera house's official website.
Schedule
January 28, 2016 20:00:00
January 30, 2016 20:00:00
February 03, 2016 20:00:00
February 05, 2016 20:00:00
February 07, 2016 14:30:00
February 10, 2016 20:00:00
February 12, 2016 20:00:00
February 14, 2016 14:30:00
Work's characters list
Director
Conductor
Bellezza
Piacere
Tempo
Desinganno