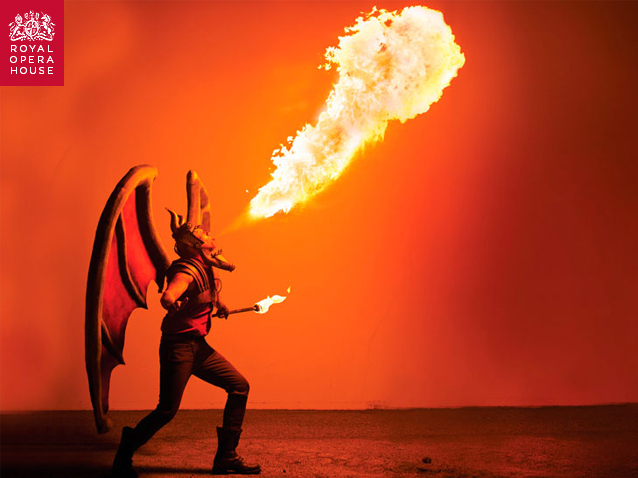 © Royal Opera House Covent Garden
Description
New production
I due Foscari, Verdi's sixth opera, is one of his darkest and saddest. At its heart is a father's realization that there is nothing he can do to protect his family against the world's cruelties. The 31-year-old composer may well have drawn on his own devastating experience of losing his wife and two infant children a few years earlier. But despite the opera's sombre soul, the music for I due Foscari contains exhilarating forerunners of Verdi's later style – particularly in the fiercely virtuosic writing for the heroine Lucrezia and her magnificent duets with the Doge in Act I and with her doomed husband in Act II.
American director Thaddeus Strassberger, making his Royal Opera debut, depicts a Venice that is rotten to its core. Mattie Ullrich's opulent costume designs reference the opera's 15th-century setting while suggesting the corruption lurking beneath. The spare sets of award-winning British designer Kevin Knight illustrate the Foscaris' isolation and the decay of the city, before flaring out into grand guignol for the opera's brilliant Act III carnival.
More information is available on the operahouse's official website.
Schedule
April 23, 2014 19:30:00
October 14, 2014 19:30:00
October 17, 2014 19:30:00
October 20, 2014 19:30:00
October 27, 2014 19:30:00
October 30, 2014 19:30:00
November 02, 2014 15:00:00
Work's characters list
Director
Conductor
Francesco Foscari
Jacopo Foscari
Lucrezia Foscari Contarini
Jacopo Loredano
Barbarigo
Pisana