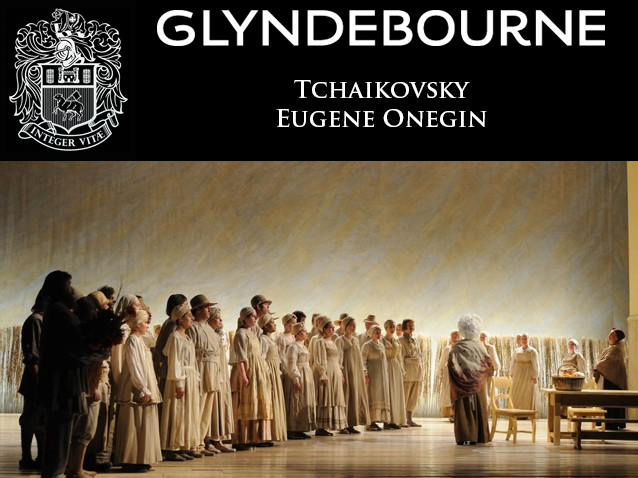 © Glyndebourne Festival
Description
A revival of the 1994 Festival production
"It struck me as wild, and I made no reply," wrote Tchaikovsky in response to a friend's proposal of Pushkin's Eugene Onegin as an operatic subject. But the idea so gripped him that, within eight months, he transformed a revered master-work of Russian literature into the best-loved, and arguably greatest, of all Russian operas.
Onegin's libretto closely follows the plot of Pushkin's novel-in-verse and retains much of its poetry. But Tchaikovsky removed the ironic narrator's voice, turning a biting satire into a sentimental romantic drama focused not on its title character but on its heroine. 'I had so familiarised myself with the figure of Tatyana that she had become for me a living person,' wrote Tchaikovsky.
The cynical young Onegin rejects Tatyana, a dreamy, bookish country girl. But Onegin lives to regret it when, years later, he re-encounters Tatyana, now a beautiful, worldly woman who has married into wealthy society. Tchaikovsky clothed this tale in the Romantic theatrical, domestic, and ballroom music of the story's milieu, in and around St. Petersburg circa 1820.
Graham Vick's 1994 staging, last seen at Glyndebourne in 2008, was deemed by The Financial Times as '… a performance that now ranks as a Glyndebourne classic.'
Its authentic flavour is enhanced by a largely Slavic cast, headed by Ekaterina Scherbachenko as Tatyana and Andrei Bondarenko as Onegin, both of whom made their Glyndebourne Festival debuts in La bohème in 2012. Israeli conductor Omer Meir Wellber, in his Glyndebourne debut, leads the London Philharmonic Orchestra.
More information is available on the operahouse's official website.
Schedule
May 18, 2014 15:50:00
May 22, 2014 17:05:00
May 25, 2014 15:50:00
May 28, 2014 17:05:00
May 31, 2014 17:05:00
June 03, 2014 17:05:00
June 06, 2014 17:05:00
June 13, 2014 17:05:00
June 17, 2014 17:05:00
June 20, 2014 17:05:00
June 24, 2014 17:05:00
June 29, 2014 15:50:00
July 05, 2014 17:05:00
July 08, 2014 17:05:00
July 11, 2014 17:05:00
Casting
Irina Tchistjakova
Work's characters list
Director
Conductor
Eugen Onegin
Vladimir Lenski
Zaretski
Triquet
Madame Larina
Tatiana
Olga
Filipjevna
Prince Gremin