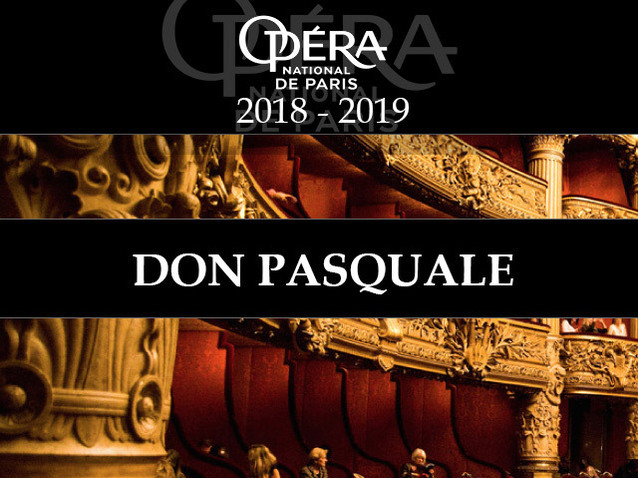 © OOL
Description
Cover of the production directed by Damiano Michieletto (created in 2018). 
The Opera has announced via its official Twitter account that Christian Senn should, for health reasons, give up the last date. The public will however have the pleasure to find the Malatesta of Florian Sempey who will resume this role he knows to have interpreted in 2018 in this same staging.
More information is available on the official website of the opera house.
Schedule
March 22, 2019 19:30:00
March 25, 2019 19:30:00
March 28, 2019 19:30:00
March 30, 2019 19:30:00
April 02, 2019 19:30:00
April 06, 2019 19:30:00
April 10, 2019 19:30:00
April 13, 2019 19:30:00
April 16, 2019 19:30:00
Work's characters list
Director
Conductor
Don Pasquale, vieux garçon
Docteur Malatesta, ami de Don Pasquale
Docteur Malatesta, ami de Don Pasquale
Ernesto, neveu de Don Pasquale
Norina, jeune veuve
Un notaro