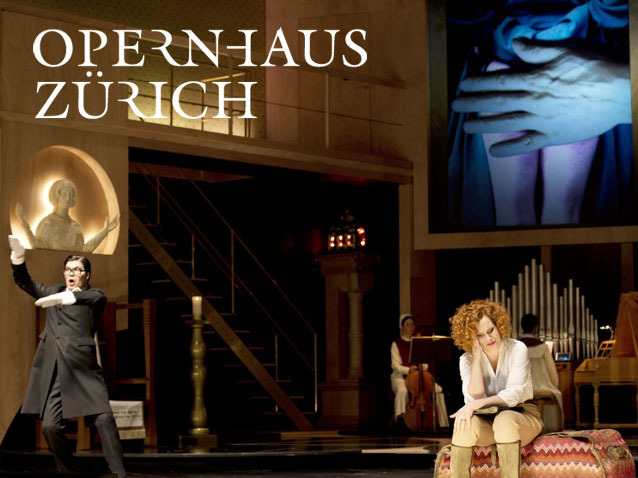 © Copyright all right reserved
Description
Since the Spanish dramatist and monk Tirso de Molina first brought the blasphemous deeds and just punishment of the dissipated roué Don Juan to the stage in the 17th century, the view of the hero has changed considerably. This is due primarily to the opera created by Lorenzo da Ponte and Wolfgang Amadeus Mozart, which is considered an unrivalled masterpiece of the genre to this day: in their hands, Don Giovanni becomes a fascinating figure of erotic excess and libertine transgression. The great seducer comes to grief due to the moral bigotry of the society in which he moves.
The director Sebastien Baumgarten débuted at Zurich Opera House with his thrilling and hotly debated production in 2013. This will now be revived under the musical direction of the Italian conductor Riccardo Minasi. Levente Molnár, a new member of our ensemble who has already shone at the Met in New York and the Bavarian State Opera in Munich, can be heard as Don Giovanni. We can also look forward to his two Swiss colleagues, Ruben Drole and Mauro Peter, as Leporello and Don Ottavio respectively.
More information is available on the official website of the opera house.
Schedule
March 11, 2017 19:00:00
March 15, 2017 19:00:00
March 17, 2017 19:30:00
March 26, 2017 14:00:00
March 31, 2017 19:00:00
Work's characters list
Director
Director
Conductor
Conductor
Don Giovanni
Leporello
Il Commendatore
Donna Anna
Don Ottavio
Donna Elvira
Zerlina
Masetto