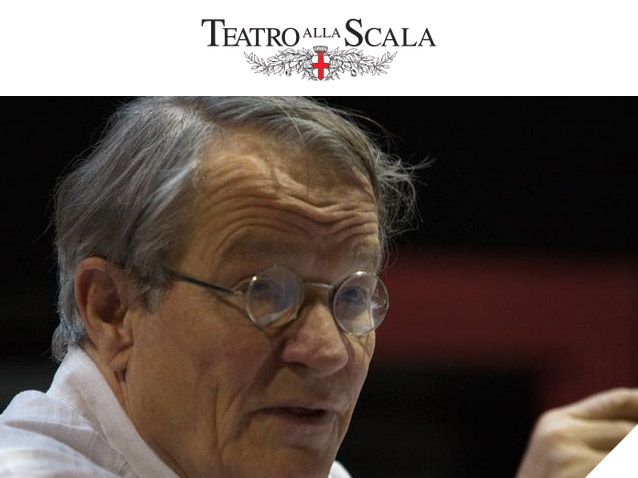 Description
Academy project
Cast : Solists of Teatro alla Scala Academy
This production represents the first leg of a collaboration project between the La Scala Theatre, the Singing Academy and one of the most prestigious directors of our times, Peter Stein, to present the finest young international singers every year in a setting of the highest order at the end of a unique artistic process in terms of the quality and level of preparation. Stein has committed to beginning the training and teaching of the young artists one year prior to the debut.
The Academy is a unique world heritage which the La Scala Theatre must develop further: this is the aim of the project for putting on every year a production with the artists of the Academy along with a leading conductor and director to give these youngsters the opportunity to introduce themselves to the public in an extremely high level setting. Peter Stein has agreed to be the director and also teach at the Academy, as one of the most authoritative current performers of Mozart, Ádám Fischer, returns to the podium for the first time since 1998. The young singers, who will be chosen through an official selection process, will start working with Stein a year before the debut for a unique training and learning experience.
More information is available on the opera house's official website.
Schedule
September 02, 2016 20:00:00
September 04, 2016 20:00:00
September 06, 2016 20:00:00
September 08, 2016 20:00:00
September 10, 2016 20:00:00
September 13, 2016 20:00:00
September 19, 2016 20:00:00
September 21, 2016 20:00:00
September 23, 2016 20:00:00
September 26, 2016 20:00:00
Casting
Till Von Orlowsky
Work's characters list
Director
Director
Conductor
Conductor
Tamino
Pamina
Papageno