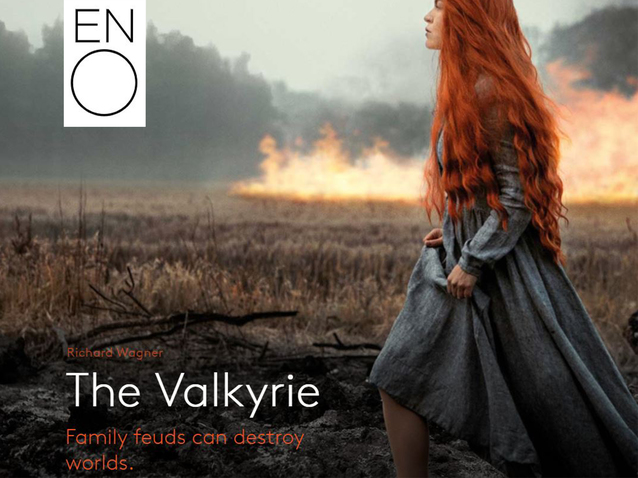 © DR
Description
New production.
Co-production is available with the Metropolitan.
Richard Jones returns to ENO to direct this gripping new production of Wagner's The Valkyrie, following his Olivier Award-winning staging of The Mastersingers of Nuremberg. The second part of Wagner's four opera Ring saga, The Valkyrie is the start of a five year collaboration which will see all four parts of the Ring cycle staged at the London Coliseum.
More information is available on the official website of the opera house.
Schedule
November 19, 2021 17:00:00
November 22, 2021 17:00:00
November 25, 2021 17:00:00
November 28, 2021 14:30:00
December 01, 2021 17:00:00
December 04, 2021 14:30:00
December 07, 2021 17:00:00
December 10, 2021 17:00:00
Casting
Mari Wyn Williams
Work's characters list
Director
Conductor
Conductor
Wotan
Sieglinde
Siegmund
Fricka
Hunding
Brünnhilde
Waltraute
Helmwige
Gerhilde
Ortlinde
Schwertleite
Siegrune
Grimgerde
Rossweisse