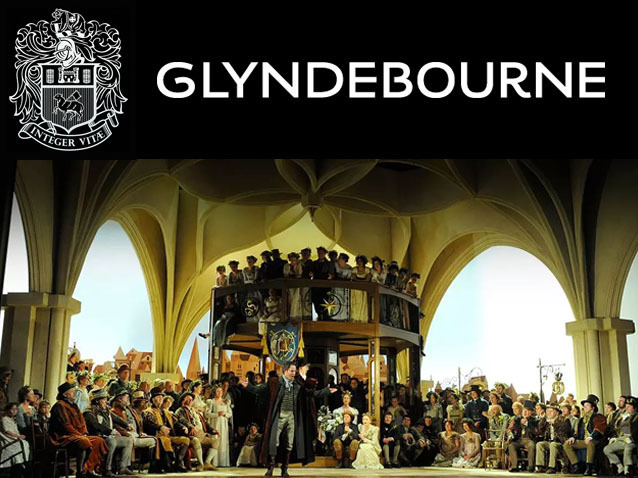 © Copyright all right reserved
Description
Revival of the 2011 Festival production
Festival 2016 will open with the return of David McVicar's highly acclaimed 2011 production of Wagner's comedy about art and its place in society – a landmark in the company's performance history that fulfilled founder John Christie's dream to stage the opera at Glyndebourne.
Robin Ticciati will conduct the London Philharmonic Orchestra for his first ever Wagner opera. The distinguished Canadian baritone Gerald Finley, who began his career in the Glyndebourne Chorus, returns to the role of Hans Sachs, with American soprano Amanda Majeski as Eva. Canadian-German tenor Michael Schade makes his Glyndebourne debut as Walther von Stoltzing.
More information is available on the opera house's official website.
Schedule
May 21, 2016 14:55:00
May 25, 2016 14:55:00
May 29, 2016 13:40:00
June 02, 2016 14:55:00
June 07, 2016 14:55:00
June 11, 2016 14:55:00
June 15, 2016 14:55:00
June 19, 2016 13:40:00
June 23, 2016 14:55:00
June 27, 2016 14:55:00
Work's characters list
Director
Conductor
Hans Sachs
Veit Pogner
Sixtus Beckmesser
Walther von Stolzing
David
Eva
Magdalene
Kunz Vogelgesang
Konrad Nachtigall
Fritz Kothner
Balthazar Zorn
Augustin Moser
Eisslinger
Hans Foltz
Hans Schwarz
Ein Nachtwächter
Hermann Ortel