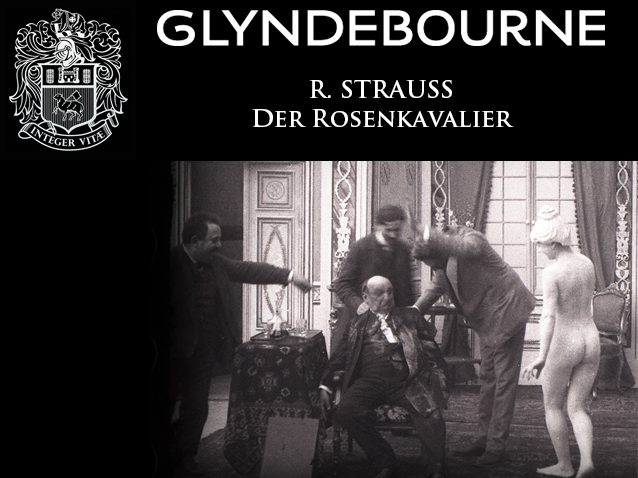 © Glyndebourne Festival
Description
New production
Attend this production with our partner La Fugue - Europera.
Glyndebourne's 80th-anniversary season opens with Strauss's Der Rosenkavalier, not seen at Glyndebourne since 1982, in a new staging by Richard Jones, with Robin Ticciati, the company's new Music Director, conducting the London Philharmonic Orchestra.
After shocking the opera world with Salome and Elektra, Richard Strauss seduced it with Der Rosenkavalier, first performed in 1911. He and librettist Hugo von Hofmannsthal fashioned the most beguiling of all romantic farces, its nostalgic flavour crystallised in the elegant, sensuous waltzes which pervade and define the score.
The married, middle-aged Marschallin chooses her young lover Octavian as Rose Cavalier, bearer of the ceremonial silver rose to Sophie, the teenage fiancée of Baron Ochs, the Marschallin's crude country cousin. But Octavian and Sophie fall in love at first sight, setting off a chain of boisterous comic intrigues that gradually yield to a bittersweet meditation on the evanescence of love and time.
The opera's hero – the Rose Cavalier – was modelled on Mozart's Cherubino and tailored 'for a graceful girl dressed up as a man,' as Hofmannsthal wrote. Poised between youth and maturity, Octavian's voice hovers between soprano and mezzo, that timbre so perfect at embodying adolescence and androgyny. Strauss, famously enamoured of the female voice, lavished his most sumptuous music on Octavian and the two sopranos who complete the Rosenkavalier love triangle. Irish mezzo-soprano Tara Erraught makes her role debut as Octavian, while Kate Royal, who began her career in the Glyndebourne Chorus, returns in her role debut as the Marschallin, and Teodora Gheorghiu makes her Glyndebourne debut as Sophie.
More information is available on the operahouse's official website.
Schedule
May 21, 2014 16:35:00
May 24, 2014 16:35:00
May 29, 2014 16:35:00
June 01, 2014 15:20:00
June 05, 2014 16:35:00
June 08, 2014 15:20:00
June 12, 2014 16:35:00
June 15, 2014 15:20:00
June 19, 2014 16:35:00
June 22, 2014 15:20:00
June 26, 2014 16:35:00
July 03, 2014 16:35:00
Casting
Gwynne Howell
Andrej Dunaev
Robert Wörle
Work's characters list
Director
Conductor
Octavian
Herr von Faninal
Sophie
Annina
Valzacchi
Die Feldmarschallin
Der Baron Ochs auf Lerchenau
Jungfer Marianne Leitmetzerin
Ein Polizeikommissär
Ein Notar
Ein Sänger
Ein Wirt