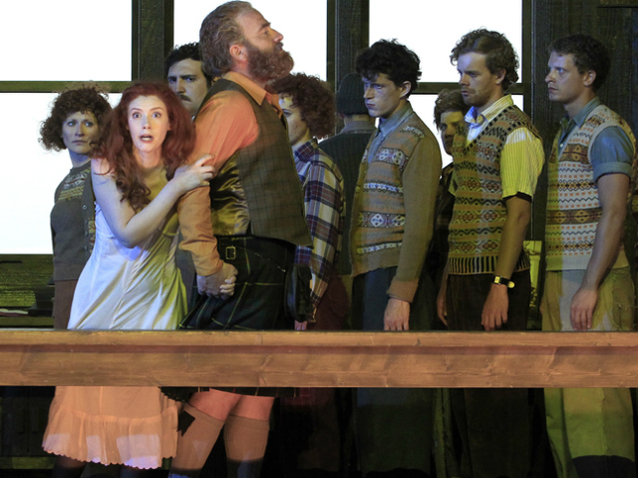 © DR
Description
New production of the Festival d'Aix-en-Provence
In coproduction with De Nederlandse Opera
In the deceptive light of the moon a man sings of how the woman he loves has betrayed him. Yet the knight Ariodante and Princess Ginevra had sworn eternal fidelity to each other. But the treacherous Polinesso, who also desires the young woman, has succeeded in painting her as unfaithful. Fathomless despair, a failed suicide attempt and mortal combat will all be involved in re-establishing the truth. Antonio Salvi's skilful libretto, with a plot based on Ariosto's famous best-seller Orlando Furioso, provides Handel with the opportunity to compose his most perfect opera. Its sublime music, written for the greatest singers of his day, contrasts the joy of sunlit days with the desolation of night. This will be the first time that this masterpiece is heard in the Théâtre de l'Archevêché in Aix-en-Provence, beneath a moon no less complicit in the fatal illusion for being real.
More information is available on the festival's official website.
Attend this production with our partner La Fugue - Europera.
Schedule
July 03, 2014 21:00:00
July 05, 2014 21:00:00
July 10, 2014 21:00:00
July 12, 2014 21:00:00
July 16, 2014 21:00:00
July 18, 2014 21:00:00
Casting
Christopher Diffey
Work's characters list
Director
Conductor
Conductor
Ariodante
Ginevra
Dalinda
Polinesso
Lurcanio
Il Re di Scorzia
Odoardo