The whole world of lyrical art
Connect
Connect to your account

Create your account
Columnist space
Zenaida des Aubris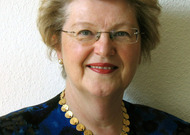 des Aubris
Zenaida
Berlin
Germany
Chroniqueur depuis le 19 December 2017
Zenaida des Aubris is a Consultant for International Cultural Events, living in Berlin. Born in Argentina, she has over 25 years experience in management and production of classical music in the United States, Europe and Asia. She was the personal manager of Jean-Pierre Ponnelle (1980-1988) and Lorin Maazel (1993-1997). In 1997/98 Zenaida des Aubris was General Project Manager for the open-air production of Puccini's "Turandot in the Forbidden City", Beijing, China, with Zubin Mehta conducting and directed by Zhang Yimou. Other international entertainment projects in China followed. 2002-2004 she was the first General and Artistic Director of the newly built Hangzhou Grand Theater in China, followed by the Artistic Administration for the first few seasons of the Palau de les Arts in Valencia, Spain. Currently, she is a coach for young opera singers who need to take their careers to a next level.
See his/her profile
See his/her columns
Toutes ses chroniques .3
Love conquers blindness in Tchaikovsky's Iolanta in Berlin
Zenaida des Aubris
There are few story lines more magical than that of a beautiful young but blind princess who gains sight through the power of love to a young knight. Peter Tchaikovsky's last opera Iolanta is just that - magical, luminous, poetic and with a rare happy ending. The story is set in 15th century Provence. The daughter of King René is blind, but does not know it because her entourage cares for her in such a way that she does not perceive her missing sense as a deficit. Her...
---
Published on the 15 of January, 2022
Aloha, love! Hawaii on the stage of the Komische Oper
Zenaida des Aubris
Since 2013, the artistic and general director of the Komische Oper Berlin, Barrie Kosky, has dedicated the last production of the year to a work by Paul Abraham. This year it is Die Blume von Hawaii or The Flower of Hawaii, which, in 1931, helped the composer to achieve final recognition as a master of the operetta genre. After its world premiere in Leipzig, this jazz operetta began its tour de force, and not only in Germany. Abraham incorporated many musical elements of the new jazz...
---
Published on the 03 of January, 2022
Jacques Offenbach's "Orphée aux Enfers" at the Komische Oper B...
Zenaida des Aubris
After the great success at the Salzburg Festival in summer 2019, the co-production with Komische Oper of Orpheus in the Underworld was finally able to take place in front of a 100% full house in Berlin. 2G+ (vaccinated or recovered, wearing a mask at all times) regulations makes it possible. For his first full-length opera, Jacques Offenbach based his inspiration on the Greek legend of Orpheus and Eurydice, but shifted it to the France of the 2nd Republic and used it as an opera buffa...
---
Published on the 15 of December, 2021