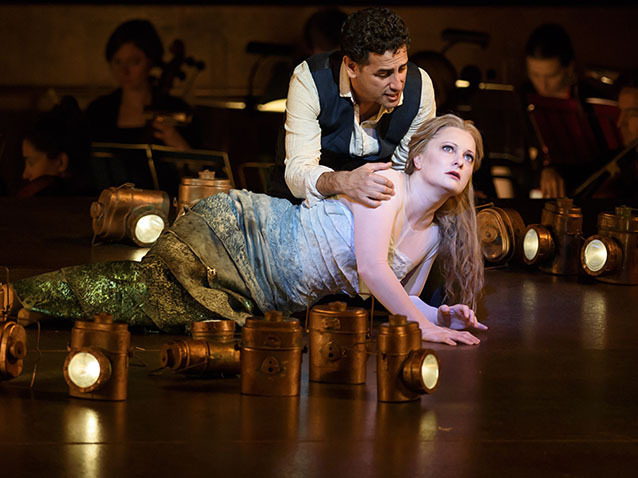 © DR
Based on the myth of Orpheus, Christoph Willibald Gluck's Orphée et Eurydice is a seminal work in the evolution of opera. With its focus on an underground rescue mission in which the hero must conceal his true feelings, it was to be a major influence on German opera and specifically the plots of Mozart's Die Zauberflöte, Beethoven's Fidelio and Wagner's Das Rheingold. It was also highly innovative musically with its preceding of the three verses of the aria 'Objet de mon amour' with expressive recitative being considered so radical that even Mozart steered clear of the technique, choosing to retain the unity of the aria.
The opera started life as Orfeo ed Euridice in Vienna in 1762, but twelve years later Gluck adapted it for a Parisian audience, and it is this 1774 version that is being performed at the Royal Opera House. Being heavily influenced by Francesco Algarotti's Essay on the Opera (1755), the composer and his librettist Ranieri de' Calzabigi attempted to move away from opera seria and its embellishment-dominated singing by making the drama preeminent.
This does not mean that the opera places little emphasis on elements such as dance or staging. Indeed, the orchestra is far more predominant than in many earlier operas, while the French version introduced additional ballet to suit contemporary tastes. John Fulljames and Hofesh Shechter's new production enables each of these elements to shine in their own right, while also allowing the piece to come across as a coherent whole.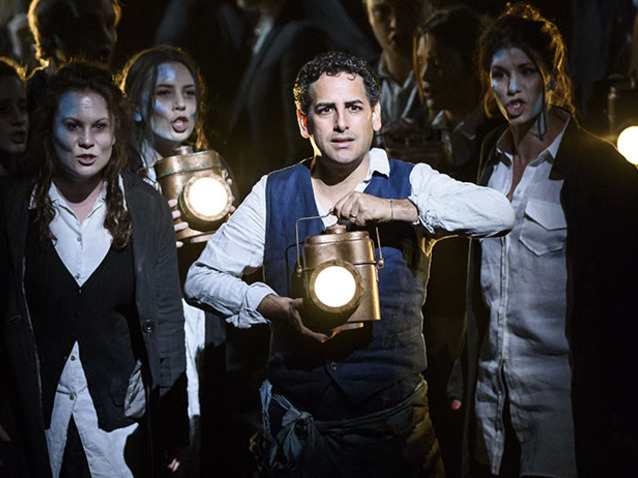 Orphée et Eurydice is presented not by the Orchestra and Chorus of the Royal Opera House, but rather the English Baroque Soloists and Monteverdi Choir. The orchestra, under the baton of Sir John Eliot Gardiner, is actually placed on the stage so that it becomes an integral part of the drama, and the platform it resides on rises and falls throughout. This invites us to focus on the orchestra to varying degrees across the evening, while also alluding to the different realms in which the action takes place (Earth and the Underworld).
For the ballets the Hofesh Shechter Company combine the spirit of eighteenth century movement with a Pina Bausch-style modernity. When, for example, ten dancers appear they often divide so that five or six deliver a grand leap while the other four or five offer smaller shuffling gestures. While, however, this contributes to the dancing's overall success by conveying both dynamism and chaos, there are some weaker moments. The ballet at the end of Act III feels too muddled when vast hoards of people grace one part of the stage as opposed to being split between two areas. Similarly, when the Furies first appear the crazed dancers are confined to the back of the stage so that the act of physically confronting Orphée is left to a rather more timid group of singers.
Conor Murphy's set feels modern and minimalist while Lee Curran's lighting is excellent. Particularly notable is the way in which separate spotlights track Orphée and Eurydice for the entire scene in which he attempts to lead her out of Hades without looking at her. On some occasions the beams converge on the stage floor, but more often they cross in mid-air suggesting that the pair connect on some higher level. In fact, the entire opera is played here as if all of Orphée's endeavours to rescue Eurydice from the Underworld are merely methods he has employed to help him to cope with her death.      
Lucy Crowe is a sweet-voiced Eurydice and Amanda Forsythe a splendid Amour, but it is Juan Diego Flórez as Orphée who stands out. His tenor voice is consistent in both its strength and standard, and yet it can create the lightest, most feeling sound as well as something much fuller. He also proves an engaging performer, and thus succeeds in imbuing arias such as 'Objet de mon amour' and 'J'ai perdu mon Eurydice' with sufficient tragedy when the harmonies they are based on are not so obviously mournful in nature.

Sam Smith
Orphée et Eurydice | 14 September – 3 October 2015 | Royal Opera House, Covent Garden
 
Read also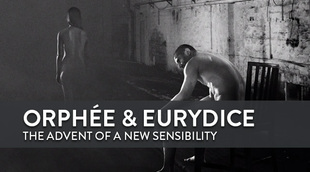 "Music will no longer be limited to the beauties of convention at which composers were obliged to halt" wrote Gluck in his dedication of the French score of Orphée et Eurydice addressed to Queen Marie-Antoinette.Gluck composed Orfeo ed Euridice, which was staged in 1762 at Vienna's Burg-Theater, with the intention of ridding opera of its excesses in order to get closer to the truth. This first version, composed to an Italian libretto by Raniero Calzabigi, had greatly impressed the aristocratic audience gathered for a party given in honour of Empress Maria Theresa's husband. The 1762 Orfeo applied the principles of Gluck's new concept for lyric drama which he laid out in the dedication of Alceste (1769). When the composer went to Paris in late 1773 to present his Iphigénie en Aulide, he had in his suitcase the score to Orfeo which we proceeded to adapt to the tastes of Parisian audiences by conforming to the customs of French opera. On 2 August 1774, Orphée et Eurydice, a new version rewritten in French, more developed, was presented on the stage of the Palais-Royal, but it still represented a profound revival of lyric dramaturgy by meeting the aspirations of the late 18th century. Many enthusiastic reviews attest to the work's success; it overwhelmed and exalted "sensitive souls" captivated by the depiction of passion, a source of cruel heartbreak and extreme joy, as in Jean-Jacques Rousseau's Nouvelle Héloïse (1761). Read more...
the 16 of September, 2015
|
Print