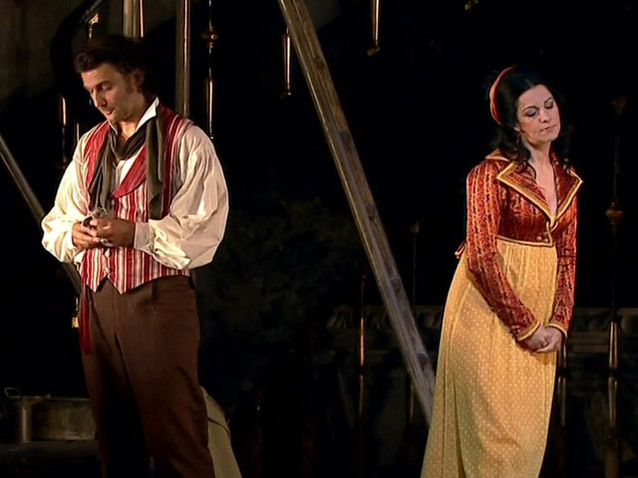 A weekend at the Vienna Opera will convince you that this house, under the the masterful hand of Frenchman Dominique Meyer, is always in good health.  In mid-April this year, audiences were able to spend three days seeing three facets of what determines the quality of such an institution - while at the same time enjoying one of those moments that make opera legendary!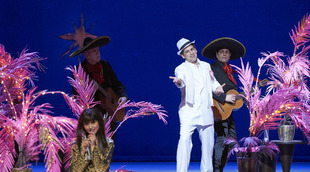 On Friday, Donizetti's Don Pasquale brought together an almost ideal quartet: tenorissimo Juan Diego Florez showing all his virtuoso dexterity, volubility and poetry (oh, that aria with the inevitable trumpet!) sang an irresistible young Ernesto; the young Moldavian singer Valentina Nafornita, lovely as can be, with the vocal charm of a Graziella Sciutti and a delightful stage presence, gave him a sparkling reply as Norina; Adam Plachetka who, at 30, is establishing himself as one of the best baritones of his generation, gave Malatesta renewed depth; and Michele Pertusi, always just right, albeit with a tad less depth than usual, created a discreetly melancholic Don Pasquale. All this under the baton of Evelino Pido and a modern, colourful, refreshing staging by Irina Brook: now that weekend started off well!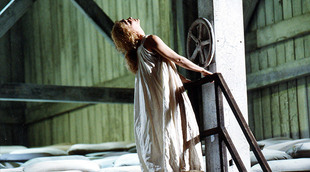 Closing out the weekend on Sunday, a moving Jenufa by Janacek, set in a magnificent spectacle by David Pountney and an impressive set by Robert Israel, the realer-than-real interior of a mill, revealing itself as the fantastic metaphor of a stifling oppression. But it was two admirable singers who drove this tragedy, the great Angela Denoke as Kostelnicka, torn apart by remorse, human and grand in her distress, her voice with its always quavering silvery timbre, and Dorothea Rösschmann, a moving Jenufa torn apart by life, with a powerful Laca from Christian Franz, all enlivened by Ingo Metzmacher, full of dramatic tension.
Between these two shows with their very different staging characteristics but with dazzling musical unity, supported both by first-rate casting, as well as by this sumptuous-sounding orchestra, the Vienna Philharmonic, which makes the Vienna Opera unique in the world, between these two fine operas there is of course the deluxe Tosca that toured the world, with Dominique Meyer bringing together Angela Gheorghiu, Jonas Kaufmann and Bryn Terfel, which is to say, quite simply, the world's best possible singer for each of these roles! Result: 40,000 ticket requests for a theatre with 1,700 seats!
But the happy tickety holders will remember it for a long time to come, and not just for the singing! Presented with the staging by Margarita Wallmann and the set by Nicolas Benois, this is a heritage performance dating from 1958 stands as a witness for history: today, no one would stage Tosca this way anymore, but it's nice occasionally to come across a set that trulytells a story!...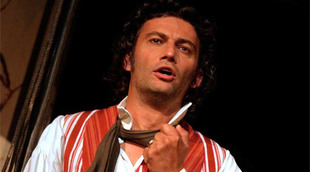 Yet beyond these considerations, it is the face-off of these three "monstres sacrés" that excited audiences - and they got more than they could have hoped for! As might have been expected, everything was superlatively sung under the attentive and flexible baton of Lopez Cobos, stepping in for Mikko Franck at the last moment, and there were frequent bravos. But the tension rose a notch in the third act: after a delicately moving, almost lied-like interpretation of the aria E lucevan le stelle, the audience did not want to let Jonas Kaufmann continue, and the theatre resounded with an interminable ovation, stamping their feet for more than ten long minutes of delirious acclamation… forcing the tenor to repeat his aria – which he most often refuses to do, not unreasonably, as it breaks the dramatic tension! In any case, he did the encore, with perhaps even more palpable emotion… and Lopez Cobos carried on to ensure that the drama regained its intensity.
The response from Gheorghiu was instantaneous: to "punish" Jonas Kaufmann, she returned to her dressing room and "missed" her entrance, leaving the tenor nonplussed; he then burst out laughing, explaining to the audience that it was difficult to sing a duet alone! Finally the performance resumed, with a clearly perceptible tension between the two stars, but it ended in an incredible triumph, with more than twenty minutes of applause from an audience that did not want to let its idols go! Was this still opera, with its dramatic requirements expressed in the music, or was it fireworks of a completely different order? This can be discussed endlessly: in opera there is a theatrical dimension and an obviously physical dimension – which was on display in this astonishing "spectacle". For audiences, the undeniable success of this Tosca comes on top of the memory (which will remain in the annals) of the most astonishing settling of scores ever witnessed live on an opera stage! Something is most definitely always going on at the Vienna Opera!
Alain Duault
the 20 of April, 2016
|
Print