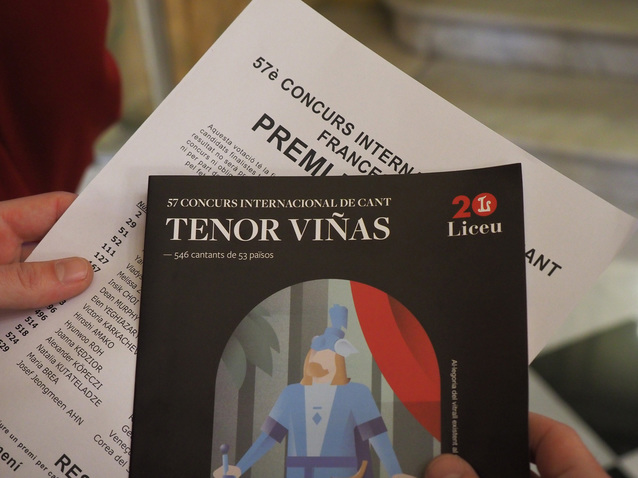 UNDETERRED BY THE PANDEMIC, THE WORLD'S LEADING OPERA HOUSES JOIN FORCES TO ENSURE THE TENOR VIÑAS INTERNATIONAL SINGING CONTEST CAN GO AHEAD
The preliminary auditions were conducted on the basis of video recordings sent to opera houses in Barcelona, Beijing, Berlin, London, Los Angeles, Madrid, Milan, Moscow, New York and Paris.
In the next stage, 125 of the 477 singers who entered the contest will go through to the second round in person, at the Gran Teatre del Liceu in Barcelona from 17 to 20 January 2021. The final audition and the winners' concert will be held at the Gran Teatre del Liceu on 22 and 24 January 2021, respectively
The international jury is made up of artistic directors and casting directors from Deutsche Oper Berlin, Teatro alla Scala (Milan), Royal Opera House, Convent Garden (London), Metropolitan Opera (New York), National Centre for the Performing Arts (Beijing), Los Angeles Opera, Opéra national de Paris, Bolshoi Theatre (Moscow), Teatro Real (Madrid) and Gran Teatre del Liceu (Barcelona)
The contest will award €115,000 in prizes to boost the careers of talented young singers.
the 28 of December, 2020
|
Print