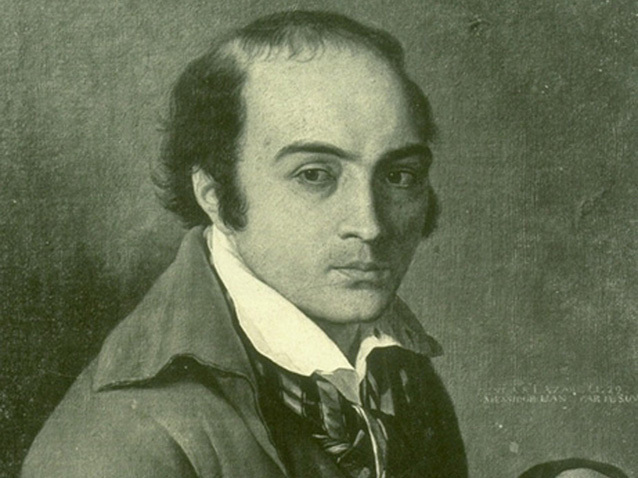 General informations
Composer:Umberto Giordano
Librettist:

Luigi Illica

Creation date:

1896

Creation place:

Italy

Acts number:

4

Original language:

Italian

Opera House of original production:Teatro alla Scala.
Work description
Andrea Chénier is the only work from among the ten composed by Umberto Giordano that is still being staged today.In this verismo-style opera, which was an immediate success, the libretto is inspired by the life of the French Romantic poet André Chenier, who was guillotined during the French Revolution.Consisting of arias and duets with an unbridled sensitivity and great lyricism, each role in this eminently theatrical work provides an opportunity to spotlight the greatest voices, even among the secondary characters, whether they are revolutionaries or members of aristocratic society.
Summary
In Paris and its environs, before and after the Terror, the romanticised story and authentic death of Romantic poet André Chénier. 
Act 1
It is 1789: Charles Gérard (baritone), a servant to the Countess de Coigny (mezzo-soprano) is secretly in love with her daughter Madeleine (soprano), a beautiful and vulnerable girl.At a ball at his mistress's home, when one of the guests, the idealistic poet André Chénier (tenor), sings of his rage against the pride and egotism of people in power, Gérard bursts in leading a group of wretches, before escaping from the chateau.
Act 2
Four years later, under the Terror, the spy Incredibile (tenor) suspects Bersi (mezzo-soprano), Madeleine's servant, and Chénier of being counter-revolutionaries.Roucher (bass), a friend of the poet, urges him to flee, without success.When he meets Madeleine, he recognises in her the beautiful stranger who sent him anonymous letters.They vow their love for one another but are surprised by Gérard, whom Chénier wounds in a duel.He then learns that his name is on Fouquier-Tinville's blacklist.
Act 3
Chénier has been arrested, and Madeleine wants to join himJealousy pushes Gérard to sign the death warrant, and he then tells Madeleine of his love for her.She is prepared to do anything to save Chénier, but the servant, touched by her attitude, swears to protect the poet.At the trial, despite Gérard's intercession, the death sentence is pronounced.
Act 4
In prison, Chénier awaits his execution.Madeleine, who has taken the place of a condemned woman, enters and joins her fate to the poet's, in the poignant due "Vicino a te."