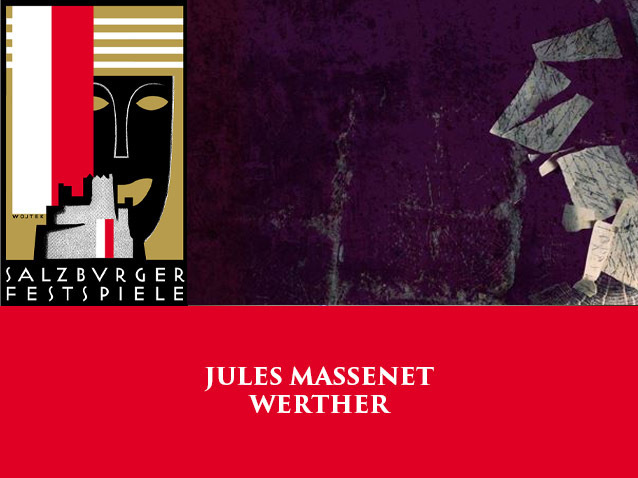 Description
Concert performance
In his autobiography Jules Massenet reports returning from a pilgrimage to see Parsifal in Bayreuth in 1886 and breaking his journey in Wetzlar, where he was reminded of Goethe's epistolary novel Werther, which he proceeded to re-read there and then: 'I was unable to tear myself away from these blistering letters from which sentiments of the most intense passion pour forth with such force. […] What moving scenes and impassioned tableaux they could produce!' In fact Massenet's earliest sketches for Werther date back to 1880. In order to meet the demands of an opera libretto that would be dramatically effective, Massenet's librettists altered the characters of Charlotte and Albert and added a new one in the person of Sophie. And in contradistinction to the novel, in which Charlotte loves Albert of her own free will and initially fails to notice Werther's infatuation, the Charlotte of the opera is bound to Albert by a vow that she had sworn to her mother on her deathbed. But these alterations were made with a view to injecting more drama into the plot and they do not affect the character of Werther himself: the strength of his unconditional love for Charlotte and the resultant indissoluble conflicts that drive him to take his own life remain the same. By analogy with the form of Goethe's epistolary novel, which is cast as a monologue, Massenet wrote his opera from Werther's standpoint. And he and his librettists also took over from Goethe the descriptions of nature that permeate the novel, descriptions that invariably reflect Werther's inner feelings, from serenely carefree summer to melancholy autumn and tragic and sombre winter.
Ronny Dietrich
Translated by Stewart Spencer
More information is available on the opera house's official website.
Schedule
August 15, 2015 21:00:00
August 18, 2015 21:00:00
August 22, 2015 21:00:00
Work's characters list
Conductor
Le Bailli
Schmidt
Johann
Werther
Charlotte
Albert
Sophie