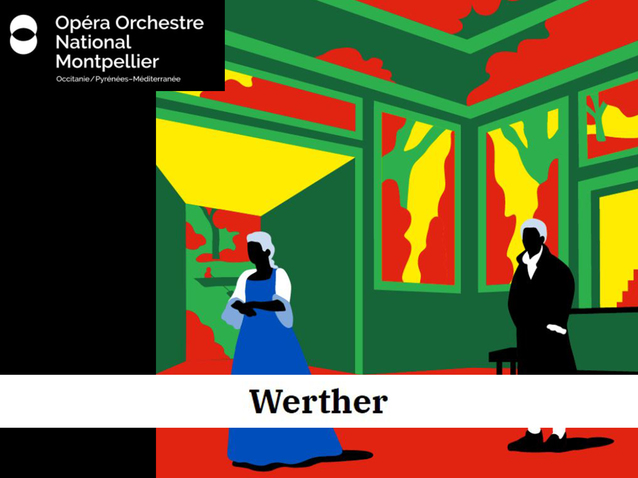 © DR
Description
Production given in Nancy in 2018 where we saw it (read our french column). This cover in Montpellier will be an opportunity to discover the first Charlotte of Marie-Nicole Lemieux.
Following the decisions taken by the Government in the context of the fight against the Covid-19 epidemic, a recording is scheduled for May 18 and only the date of May 20 will be open to the public.
More information is available on the official website of the opera house.
Schedule
May 16, 2021 17:00:00
May 18, 2021 20:00:00
May 20, 2021 20:00:00
Work's characters list
Director
Conductor
Le Bailli
Schmidt
Werther
Charlotte
Albert
Sophie