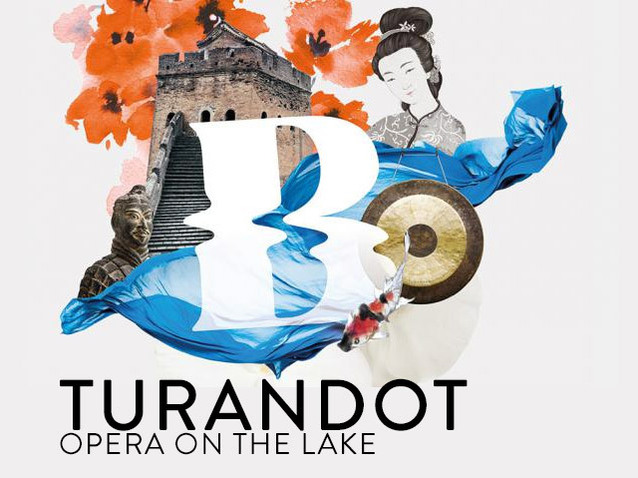 © DR
Description
New production
"Nessun dorma" – no one may sleep, because by daybreak the Chinese princess has to find out the name of the unknown prince. Calaf was the first suitor to solve her riddles, but what he wants is Turandot's love...
One of the most famous of all arias was composed by Giacomo Puccini for his last opera. The Chinese princess Turandot has commanded that no one is to sleep – nessun dorma – for the night because by daybreak she has to find out the name of a mysterious prince – or else return his love. So far she has kept men away by means of a brutal oath: any man that wants to conquer Turandot must first solve three riddles; and if he fails he is beheaded. Like so many men before him, the unknown prince is spellbound by her appearance. He's the first suitor to solve all three riddles. But he wants her heart, so he sets a riddle of his own. If she discovers his name by morning, he's ready to go to his death. Another woman, Liù, knows his name but movingly prefers to take her own life than reveal her secret – she loved the prince too much.
The ecstatic love that then inflames Turandot and Calaf was a problem the composer continued to wrestle with for years. He was unhappy with the text supplied by his librettists, and sketched out a number of possibilities. The opera was left incomplete on Puccini's death in 1924, and his colleague Franco Alfano composed an ending on the basis of the sketches. The Chinese setting, stirring choral scenes, and characters overpowered by their emotions are the distinguishing features of this work. The riddle scene develops into a musical contest between soprano and tenor. With a sure hand for dramatic effect Puccini makes his rapt lovers reach for the stars.
More information is available on the opera house's official website.
Schedule
July 22, 2015 21:15:00
July 24, 2015 21:15:00
July 25, 2015 21:15:00
July 26, 2015 21:15:00
July 28, 2015 21:15:00
July 29, 2015 21:15:00
July 31, 2015 21:15:00
August 01, 2015 21:00:00
August 02, 2015 21:00:00
August 04, 2015 21:00:00
August 05, 2015 21:00:00
August 07, 2015 21:00:00
August 08, 2015 21:00:00
August 09, 2015 21:00:00
August 11, 2015 21:00:00
August 12, 2015 21:00:00
August 13, 2015 21:00:00
August 14, 2015 21:00:00
August 15, 2015 21:00:00
August 16, 2015 21:00:00
August 18, 2015 21:00:00
August 19, 2015 21:00:00
August 20, 2015 21:00:00
August 21, 2015 21:00:00
August 22, 2015 21:00:00
August 23, 2015 21:00:00
Casting
Mlada Khudoley
Cosmin Ifrim
Peter Jelosits
Work's characters list
Director
Conductor
Turandot
Turandot
Turandot
Timur
Timur
Calaf
Calaf
Calaf
Liu
Liu
Liu
Ping
Ping
Pang
Pang
Pong
Pong
Un mandarin
Un mandarin
Altoum
Altoum