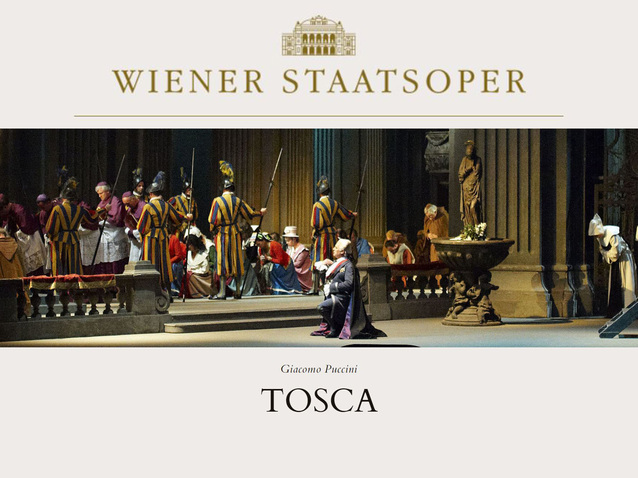 © Copyright all right reserved
Description
Revival of the staging of Margarethe Wallmann who had already exceeded 500 performances at the end of 2010. Production has already been given in 2011-2012, 2014, 2014-2015, 2015-2016, 2017, 2017-2018 et 2019.
Schedules not communicated for the dates from 2020 to date (October 2019).
Directed by Marco Armiliato until February 13th.
More information is available on the official website of the opera house.
Schedule
November 30, 2019 19:00:00
December 03, 2019 19:30:00
December 06, 2019 19:00:00
February 10, 2020 00:00:00
February 13, 2020 00:00:00
March 20, 2020 00:00:00
March 23, 2020 00:00:00
March 26, 2020 00:00:00
Work's characters list
Director
Conductor
Floria Tosca
Floria Tosca
Floria Tosca
Mario Cavaradossi
Mario Cavaradossi
Mario Cavaradossi
Scarpia
Scarpia
Scarpia