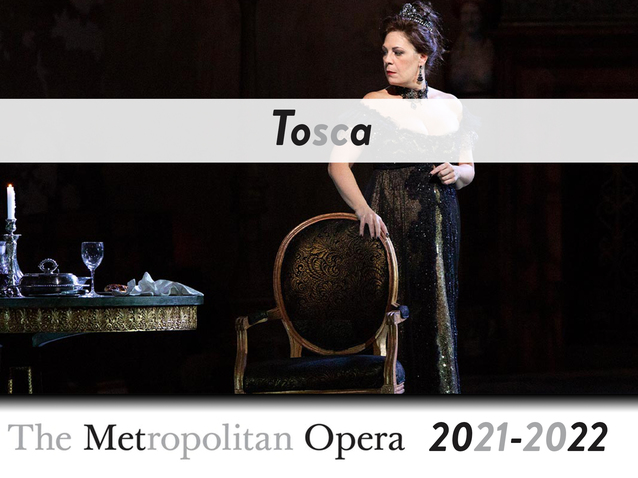 © DR
Description
Revival of the production created on December 31, 2017, already resumed in 2018-2019, and which should also have been resumed in 2020.
A trio of superb sopranos share the role of the quintessential opera diva: Sondra Radvanovsky, Elena Stikhina and Aleksandra Kurzak star in Sir David McVicar 's thrilling production, sharing the stage with the tenors Brian Jagde, Joseph Calleja and Roberto Alagna as the revolutionary painter Cavaradossi.
More information is available on the official website of the opera house.
Schedule
December 02, 2021 19:00:00
December 05, 2021 15:00:00
December 11, 2021 13:00:00
December 15, 2021 19:00:00
December 18, 2021 20:00:00
January 08, 2022 20:00:00
January 14, 2022 19:00:00
January 17, 2022 19:00:00
January 21, 2022 19:00:00
January 26, 2022 19:00:00
January 29, 2022 20:30:00
March 02, 2022 20:00:00
March 05, 2022 20:00:00
March 09, 2022 20:00:00
March 12, 2022 20:00:00
Work's characters list
Conductor
Conductor
Floria Tosca
Floria Tosca
Floria Tosca
Mario Cavaradossi
Mario Cavaradossi
Mario Cavaradossi
Scarpia
Scarpia
Scarpia
Sagrestano