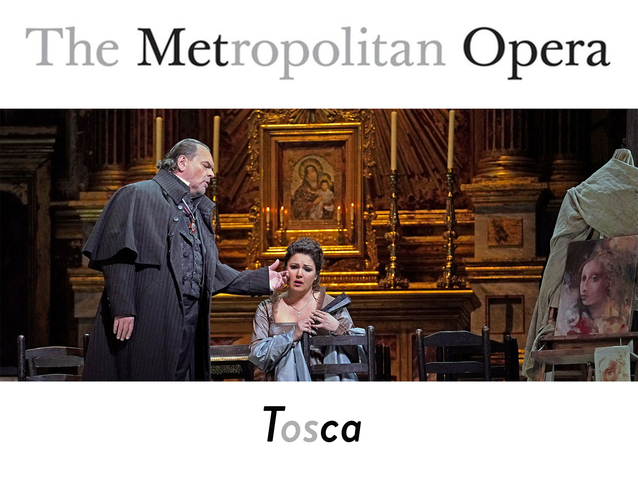 © DR
Description
Revival of the production created on December 31, 2017, already taken over in 2018-2019.
More information is available on the official website of the opera house.
Following the measures adopted by the government as part of the fight against the spread of the COVID-19 coronavirus, the opera house had to cancel all of the performances from March 13 to March 31.
Schedule
March 26, 2020 19:30:00
March 29, 2020 14:00:00
April 02, 2020 19:30:00
April 05, 2020 15:00:00
April 11, 2020 13:00:00
April 15, 2020 19:30:00
April 18, 2020 20:00:00
Work's characters list
Director
Conductor
Floria Tosca
Floria Tosca
Mario Cavaradossi
Mario Cavaradossi
Scarpia
Scarpia
Sagrestano
Sagrestano