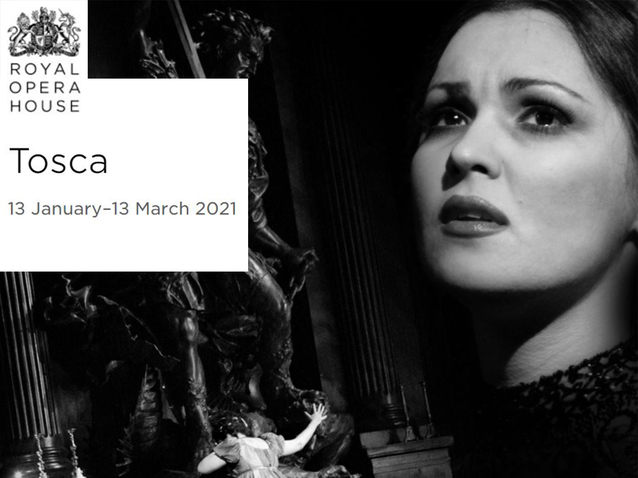 © Copyright all right reserved
Description
Revival of of the production played in 2016 (read our column), in 2018 and in 2019.
Anna Netrebko returns to the stage at Covent Garden, sharing the role of Tosca with Saioa Hernández and Malin Byström in Puccini's passionate and political grand opera. In addition, in order to comply with work and social distancing guidelines to protect against Covid, the orchestra is more restricted than usual and Act I features some changes from the original staging.
More information is available on the official website of the opera house.
Following the measures adopted by the government as part of the fight against the spread of the coronavirus, the opera had to cancel the performances of this production.
Schedule
January 13, 2021 19:00:00
January 15, 2021 19:00:00
January 16, 2021 19:00:00
January 18, 2021 19:00:00
January 19, 2021 19:00:00
January 21, 2021 19:00:00
January 22, 2021 19:00:00
January 23, 2021 19:00:00
March 04, 2021 19:00:00
March 08, 2021 19:00:00
March 10, 2021 19:00:00
March 13, 2021 19:00:00
Work's characters list
Director
Conductor
Conductor
Floria Tosca
Floria Tosca
Floria Tosca
Mario Cavaradossi
Mario Cavaradossi
Scarpia
Scarpia
Cesare Angelotti
Cesare Angelotti
Spoletta
Spoletta
Sciarrone
Sciarrone
Sciarrone
Sagrestano