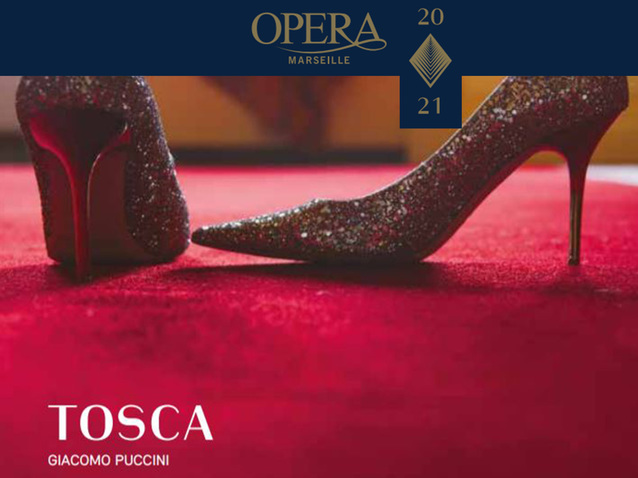 © DR
Description
2015 production of the Marseille Opera that we had seen (read our french column), already played in Nice in 2017 (read our french column).
Following the measures adopted by the government in the context of the fight against the spread of the coronavirus, the opera had to cancel all performances of this production. However, a recording has been made, and will be put online from February 28 on the website of the Opera house.
More information is available on the official website of the opera house.
Schedule
February 09, 2021 20:00:00
February 11, 2021 20:00:00
February 14, 2021 14:30:00
February 16, 2021 20:00:00
February 19, 2021 20:00:00
February 21, 2021 14:30:00
Work's characters list
Director
Conductor
Floria Tosca
Mario Cavaradossi
Scarpia
Cesare Angelotti
Spoletta
Sciarrone
Sagrestano