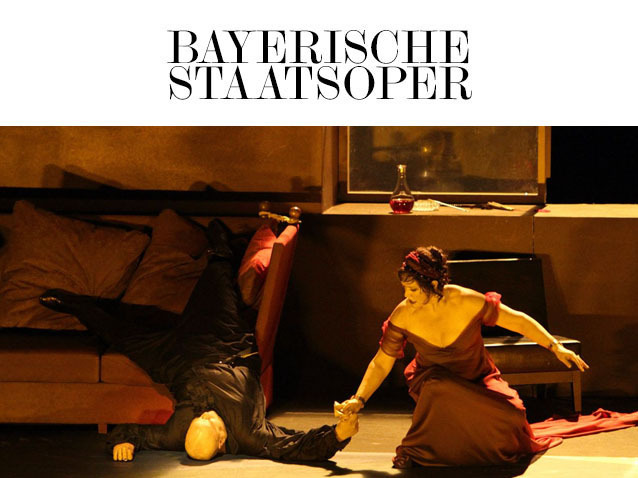 © Copyright all right reserved
Description
They are two artists in love: Mario Cavaradossi paints pictures for the Roman clergy but sympathizes with the "repubblica romana" and hides an escaped supporter of that republic in his garden. Floria Tosca makes glowing appearances as a singer at celebrations for opponents of the republic. But her love for Mario is the driving force of her life. He falls victim to the brutal cruelty of the state. Its enforcer, Baron Scarpia, may be driven by political zeal. In the case of Tosca and Mario, though, his motive is jealous lechery. To save Mario's life, Tosca gives in to Scarpia's extortive deal.
According to legend, Verdi had wanted to set the sensationalistic French play by Victorien Sardou, with some borrowings from political history, to music, but considered himself too old for the task. Then Puccini couldn't resist the temptation to take Tosca as an opera plot. He created a music drama all'italiana, a veritable drama of voices and orchestra, which places the inner motivations and acts of the pragmatists, their hopeless entanglements in the machinery of subjugation in stark contrast to the musical naturalism of banal everyday life all around them.
Above it all, however, stand the beauty, power and loneliness of the voice, her voice, the voice of Tosca.
More information is available on the opera house's official website.
Schedule
May 08, 2016 19:00:00
May 11, 2016 19:00:00
May 14, 2016 18:00:00
June 25, 2016 19:00:00
June 28, 2016 19:00:00
July 01, 2016 19:00:00
Casting
Christoph Stephinger
Work's characters list
Director
Conductor
Conductor
Floria Tosca
Floria Tosca
Mario Cavaradossi
Mario Cavaradossi
Scarpia
Scarpia
Cesare Angelotti
Spoletta
Sciarrone
Sagrestano
Un Carceriere
Un Pastore