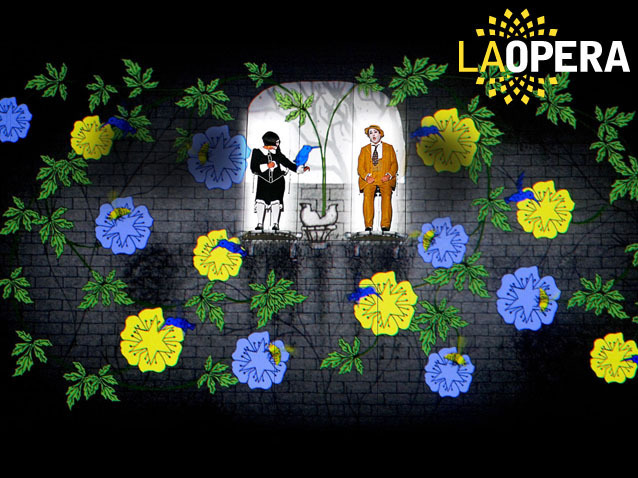 Description
Presented in co-production with Minnesota Opera. A production of the Komische Oper Berlin.
A celebration of true love conquering all, The Magic Flute transports us into an enchanted world where good faces the forces of darkness. Under the masterful baton of James Conlon, LA Opera presents a highly anticipated revival of a production that created a sensation in our 2013/14 season.
Director Barrie Kosky created the staging in combination with the British theater group "1927," whose humorous shows have thrilled audiences all over the world with their interaction between film animation and live-performing actors. Packed with exquisite singing and stage wizardry, Mozart's delightful blend of high comedy and serious drama enchants young and old alike.
More information is available on the opera house's official website.
Schedule
February 13, 2016 19:30:00
February 20, 2016 19:30:00
February 24, 2016 19:30:00
February 28, 2016 14:00:00
March 02, 2016 19:30:00
March 06, 2016 14:00:00
Casting
Marita Sølberg
Jonathan Michie
Vanessa Becerra
Stacey Tappan
Summer Hassan
Peabody Southwell
Work's characters list
Director
Director
Conductor
Sarastro
Tamino
Sprecher
Die Königin der Nacht
Die Königin der Nacht
Pamina
Papageno
Papagena
Monostatos
Erster Geharnischter
Erste Dame
Zweite Dame
Dritte Dame