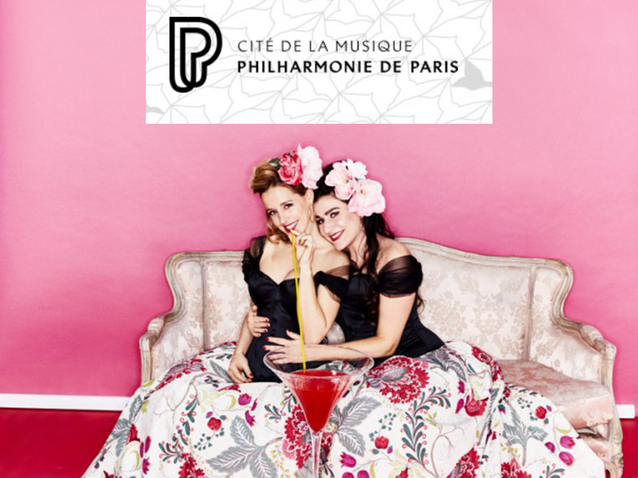 © Copyright all right reserved
General Information
Production title :

Récital Cecilia Bartoli et Sol Gabetta - Philharmonie de Paris (2017)

Creation date :

04/12/2017

Work - Composer :

Récital

-

Compositeurs divers

Opera house :Philharmonie de Paris.
Description
Recital echoing the release of the last album by Cecila Bartoli and Sol Gabetta.
Program :
Johann Adolf Hasse
Ouverture (extrait de Il Ciro riconosciuto)
Antonio Caldara
Fortuna e speranza / Air d'Emirena (extrait de Nitocri)
Tomaso Albinoni
Aure andate e baciate / Air de Zefiro (extrait d'Il nascimento dell'Aurora)
Domenico Gabrielli
Aure voi de' miei sospiri / Air d'Inomenia (extrait de San Sigismondo, re di Borgogna)
Carlo Francesco Pollarolo
Ouverture (extrait d'Ariodante)
Georg Friedrich Haendel
Lascia la spina cogli la rosa (extrait d'Il Trionfo del Tempo e del Disinganno)
Hermann Raupach
O placido il mare / Air de Laodice (extrait de Siroe, re di Persia)
Georg Friedrich Haendel
What passion cannot Music raise and quell ! (extrait d'Ode for St. Cecilia's Day)
Luigi Boccherini
Concerto pour violoncelle n° 10 en Ré Majeur G. 483
Christoph Willibald Gluck
Danse des Furies (extrait d'Orfeo ed Euridice)
Luigi Boccherini
Se d'un amor tiranno
More information is available on the official website of the Philharmonic.
Schedule
December 04, 2017 20:30:00
Work's characters list
Interprète