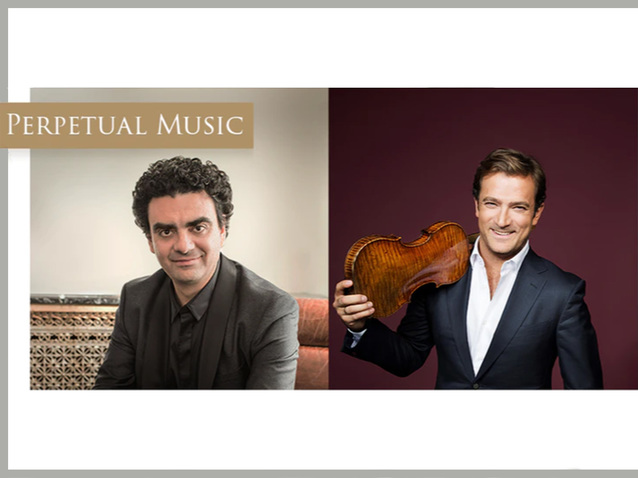 © DR
Description
Program :
Maurizio Cazzati, Ciaccona
Claudio Monteverdi, Ottavo Libro de' Madrigali - Canti Amorosi
Lamento della Ninfa, SV 163
Claudio Monteverdi, Settimo Libro de Madrigali, 1581
12. Interrote speranze, eterna fede
Stefano Landi, A Qualunque Animale (Aria A Una Voce, Venezia, 1620)
Claudio Monteverdi, Scherzi musicali, SV 246-251
Quel sguardo sdegnosetto, SV 247
Claudio Monteverdi, Sì dolce è'l tormento, SV 332
Claudio Monteverdi, L'Incoronazione di Poppea
III, Finale: "Pur ti miro" (Poppea, Nerone)
Claudio Monteverdi, L'Orfeo
I: "Rosa del ciel"
II: "Vi ricorda o boschi ombrosi"
II: "Mira deh mira Orfeo"
II: "In un fiorito prato"
II: "Tu se' morta, mia vita, ed io respiro"
II: "Ma io ch'in questa lingua"
Antonio Sartorio, L'Orfeo
Orfeo, tu dormi?
Luigi Rossi, Orfeo
Dormite, begl'occhi
Cristofaro Caresana, La Veglia, Cantata a 6 voci con violini "Per la Nascita di Nostro Signore" (Naples, 1674)
Aria: Dormi o ninno
Ariel Ramírez, Alfonsina y el mar
Traditional (Venezuela), Montilla
Traditional (Venezuela), El curruchá
Cristofaro Caresana, La Tarantella
Johann Sebastian Bach, Cello Suite No. 1 in G Major, BWV 1007
I. Prélude
IV. Sarabande
VI. Gigue
Felix Mendelssohn-Bartholdy, Trio for Piano, Violin and Cello No. 2 in C Minor, Op. 66
1. Allegro energico e con fuoco
Albert Dietrich / Robert Schumann / Johannes Brahms, F-A-E Sonata for violin and piano
3. Scherzo (Brahms)
Wolfgang Amadeus Mozart, String Quartet No. 14 in G Major, op. 10 No. 1, K.387 "The Spring"
3. Andante cantabile
4. Molto allegro
Richard Strauss, Morgen, Op. 27 No. 4
George Gershwin, Summertime
George Gershwin / Ira Gershwin, "It ain't necessarily so"
Henri Vieuxtemps, Elegy in F Minor, Op. 30
Camille Saint-Saëns, Six études, Op. 111
No. 4: Les Cloches de Las Palmas – Andantino
No. 6: Toccata d'après le cinquième concerto
Gustav Mahler, Quartet for Piano and Strings in A Minor
1. Nicht zu schnell
More information is available on the official website of Medici.TV where the concert will be broadcast.
Schedule
September 03, 2020 20:00:00
Work's characters list
Ténor
Ténor
Soprano
Soprano
Mezzo-soprano
Mezzo-soprano
Contre-ténor
Baryton-basse