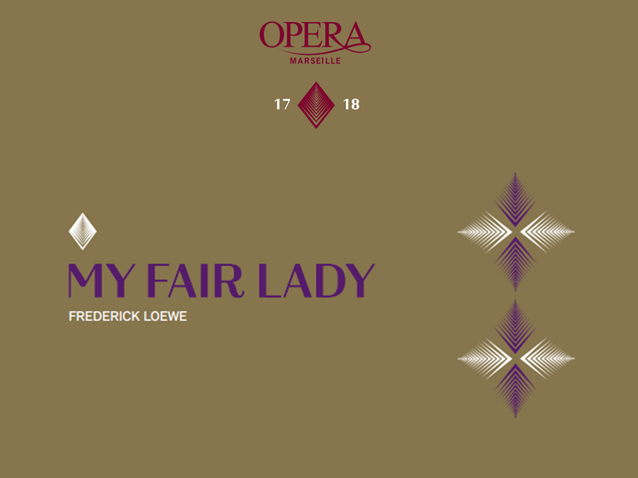 © Copyright all right reserved
General Information
Production title :

My Fair Lady - Opéra municipal de Marseille (2017-2018)

Work - Composer :

My Fair Lady

Opera house :Opéra de Marseille.
Description
New production.
First time in Marseille Opera house.
Co-production with Lausanne Opera house.
More information is available on the official website of the opera house.
Schedule
December 30, 2017 14:30:00
December 31, 2017 20:00:00
January 03, 2018 20:00:00
January 05, 2018 20:00:00
January 07, 2018 14:30:00
Work's characters list
Director
Conductor
Elisa Doolittle
Mrs Higgins
Mrs Hopkins
Mrs. Pearce
Mrs Eynsford-Hill
Servante
Professeur Henry Higgins
Colonel Hugh Pickering
Freddy Eynsford-Hill
Alfred P. Doolittle
Jamie
Harry
3ème Cockney
Karpathy
George