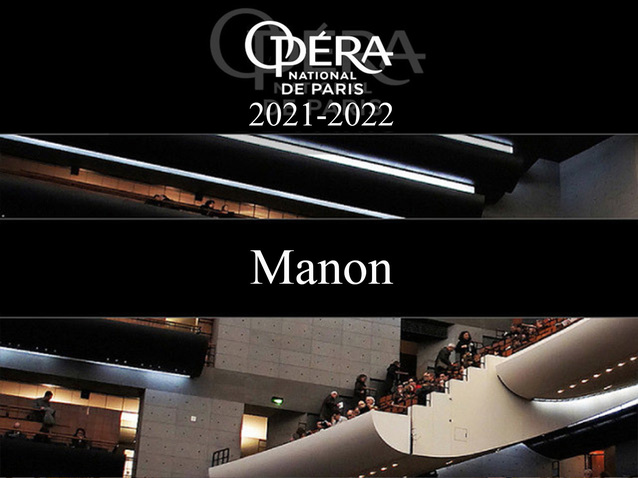 © DR
Description
Revival of production created in February 2020, several performances of which were canceled following the health measures adopted by the government as part of the fight against the spread of the coronavirus. However, we were able to attend (read our French column).
Joshua Guerrero having had to withdraw for health reasons, he will be replaced by Roberto Alagna, Atalla Ayan and Benjamin Bernheim in the role of the Chevalier des Grieux.
More information is available on the official website of the opera house.
Schedule
February 05, 2022 19:00:00
February 08, 2022 19:00:00
February 11, 2022 19:00:00
February 14, 2022 19:00:00
February 17, 2022 19:00:00
February 20, 2022 14:00:00
February 23, 2022 19:00:00
February 26, 2022 19:00:00
Work's characters list
Director
Conductor
Manon Lescaut
Le Chevalier Des Grieux
Le Chevalier Des Grieux
Le Chevalier Des Grieux
Le Comte des Grieux
Lescaut
Poussette
Javotte
Rosette
Guillot de Morfontaine
De Brétigny
Aubergiste