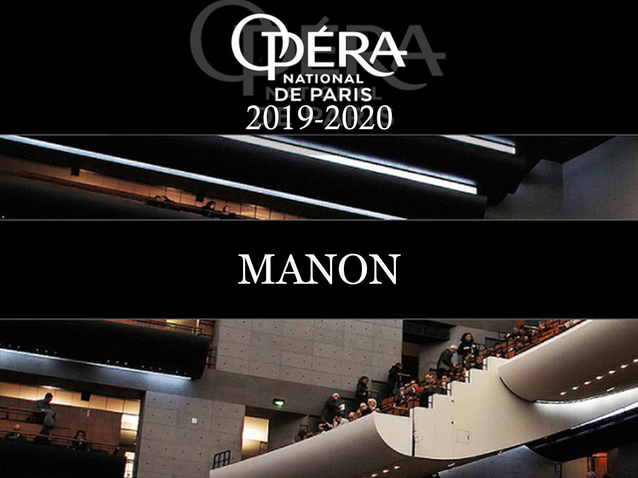 © DR
Description
New production.
The director Vincent Huguet will free himself from the taffetas history of the work to bring out all the violence.
More information is available on the official website of the opera house.
Following the measures adopted by the government as part of the fight against the spread of the COVID-19 coronavirus, the opera house had to cancel the performances of this production from March 10 until April 10.
Schedule
February 26, 2020 19:30:00
February 29, 2020 19:30:00
March 04, 2020 19:30:00
March 07, 2020 19:30:00
March 10, 2020 19:30:00
March 13, 2020 19:30:00
March 17, 2020 19:30:00
March 22, 2020 14:30:00
March 25, 2020 19:30:00
March 28, 2020 19:30:00
March 31, 2020 19:30:00
April 03, 2020 19:30:00
April 07, 2020 19:30:00
April 10, 2020 19:30:00
Work's characters list
Director
Conductor
Manon Lescaut
Manon Lescaut
Le Chevalier Des Grieux
Le Chevalier Des Grieux
Le Comte des Grieux
Lescaut
Poussette
Javotte
Rosette
Guillot de Morfontaine
De Brétigny
Aubergiste