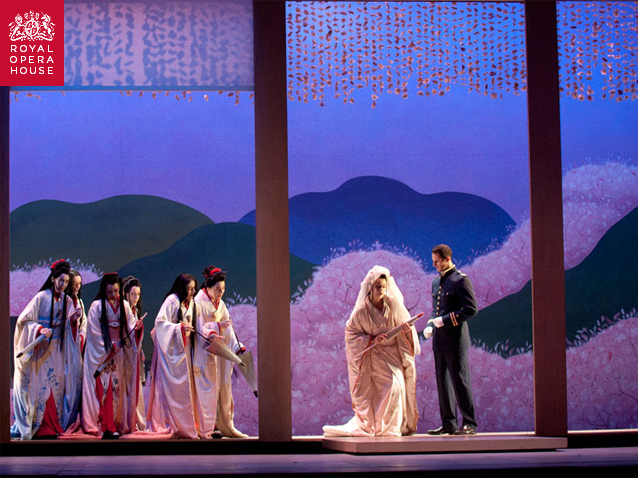 © Copyright all right reserved
Description
Giacomo Puccini was entranced by David Belasco's play Madame Butterfly (based on a popular short story by John Luther Long) when he saw it in London in 1900. Harnessing the talents of librettists Luigi Illica and Giuseppe Giacosa (with whom Puccini had created La bohème and Tosca), he adapted Cio-Cio-San's tragic tale for the operatic stage. Although the premiere at La Scala, Milan, in 1904 was poorly received, that same year Puccini revised and restaged the opera in Brescia, to great acclaim. Madama Butterfly became a hugely popular opera with performers and audiences alike, and remains one of Puccini's most performed works.
The romantic exoticism of 19th-century European images of Japan inspired Moshe Leiser and Patrice Caurier's production with its elegant oriental sets and costumes. Puccini drew on Japanese folk melodies for the score, one of his most evocative and atmospheric. In Act I, Cio-Cio-San expresses her radiant happiness in 'Ancora un passo', and the two lovers rapturously declare their love for each other in the passionate duet 'Viene la sera'. In Act II the mood becomes more pensive, as in 'Un bel di vedremo' Cio-Cio-San longs for the 'fine day' when her husband, Pinkerton, will return to her.
More information is available on the operahouse's official website.
Schedule
March 20, 2015 19:30:00
March 23, 2015 19:30:00
March 28, 2015 19:30:00
March 31, 2015 19:30:00
April 04, 2015 12:30:00
April 06, 2015 19:30:00
April 09, 2015 12:30:00
Work's characters list
Director
Cio-Cio San (Madame Butterfly)
Pinkerton
Suzuki
Sharpless
Goro
Le Bonze
Kate Pinkerton
Yamadori
Le commissaire impérial